Thank you for your valuable input, KungFuFurby, I got it all to work – stereo sound, only one copy of the sound driver in ROM, and no more random freezes when loading a song.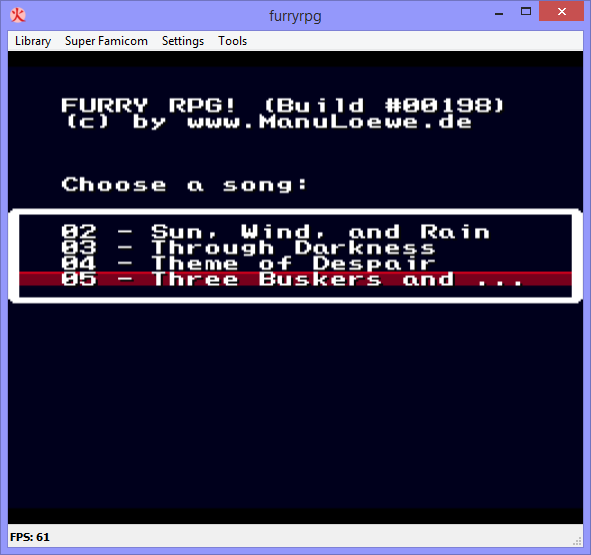 Download:
http://manuloewe.de/snestuff/projects/f ... d_00198.7z
BTW KungFuFurby, is there any "recommended" way for loading and playing a song? Because I noticed that unless I issue another SCMD_INITIALIZE to the sound driver after feeding new data to it, it won't play the song correctly (if at all).
Here's how I'm doing it in this build (in pseudo code):
Code: Select all
jsl music_stop

issue SCMD_LOAD command
feed 6 bytes (pointer data)

issue SCMD_LOAD command
feed sample pack data

issue SCMD_LOAD command
feed notes data

issue SCMD_INITIALIZE command         ; this is crucial
issue SCMD_STEREO command
set volume
issue SCMD_MUSIC_PLAY command

BTW, to track down what caused the freezing in the previous builds, I traced the song loading using Geiger's debugger and noticed that an NMI occurred during a
- lda $2140 | beq -
loop. Turns out that NMI and IRQ were not disabled in the spc_command_asm subroutine (but only in spc_load_data). So thankfully, this was an easy fix.