Your updated SRAM file did the trick, and I was able to finish the game in Nintendulator.
The ending looks roughly like this: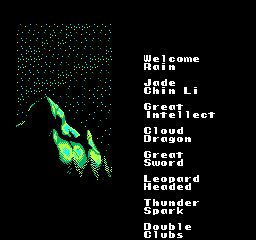 The names on the right scroll upwards, the mountain stays in place (since it's made of sprites), and the stars on the left animate upwards but otherwise stay in place if emulating in "CL mode" (which is my default); if I recompile my mapper DLL to run in SL mode, the stars do not animate at all.
Given that the BKAC cartridge was apparently wired in CL mode (at least in the photo on NesCartDB), I suspect the animating stars are "intentional", and the mountain was made of sprites to prevent its tiles from also animating in the same way.