Hi everyone! Excuse me if i chosen wrong part of this forum for my topic. I tried to do my best )
Here is the deal: i need to replace girls with simple numbers in NES ROM named
Ivan "Ironman" Stewart's Super Off Road
Here is the screens wich i need to edit: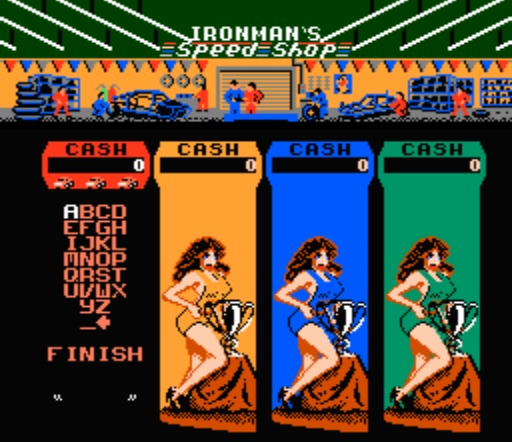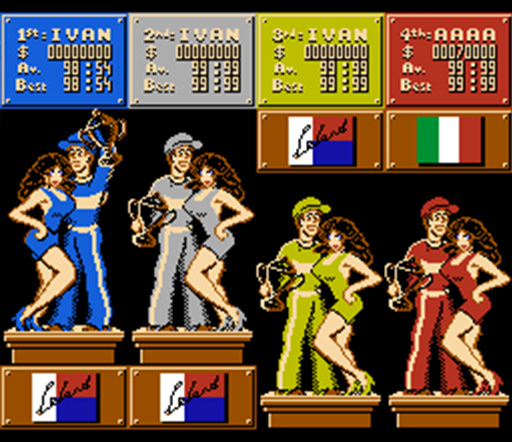 Here is an idea of the way i want to replace it with: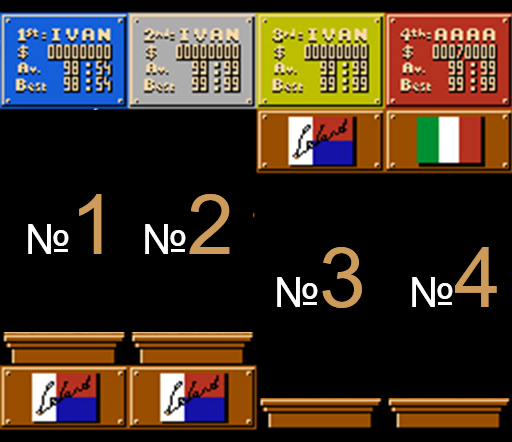 I want to make this game a bit more censored. Don't ask me why. This task may look strange - but this is definitely what i need to do.
The first problem is that graphics in this ROm is compressed.
The second one - i am totally noob at this kind of job ( I can try to use some kind of soft like YYCHR - but as i said - the graphics is compressed ((
Help me guys!
p.s.: i understand that it can take time to do this - so i am absolutely ready to pay for this job!
A lot of thanks for your patience and attention!