In case you haven't seen it, here's Cookie Clicker.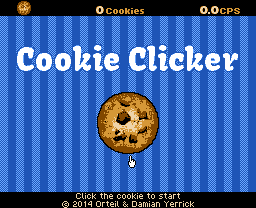 Title screen. The part of the light blue stripes nearest the big cookie is made of sprites. Move the cursor with the controller or the Super NES Mouse. Click the cookie, get a cookie.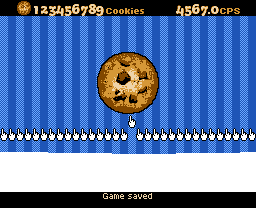 Click the cookie more to get more cookies. Once you have a few dozen, you can spend your cookies on things to click the cookie for you. Click the CPS at the top right to go to...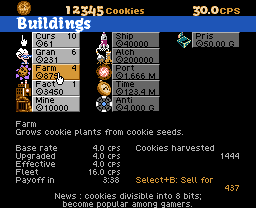 Spend cookies on things that make more cookies. (The colors here are cheated for illustration purposes; the ones not focused will be drawn in grayscale.) Click the CPS again for...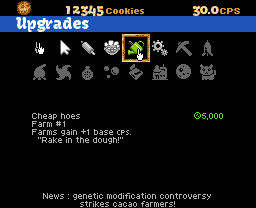 Make your buildings more efficient. Oh, there's a notification in the upper left. Click at the top left to return to the big cookie.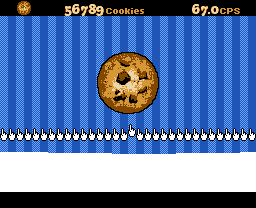 The big cookie after I buy a few cursors. These are animated by modifying four "cursor strip" tiles in CHR RAM.