I'm using 0F for background color, plus 07, 16 and 27.

Colors of other mockups are:
0F, 07, 17 and 27.
0F, 07, 17 and 28.
And this is my suggestion for the title screen: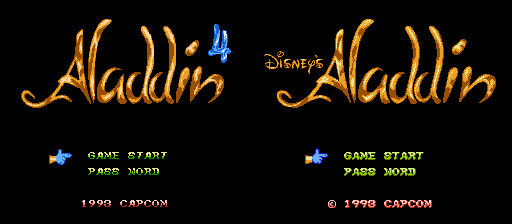 Hummer (left) mine (right)
I don't know if it's possible to put this bigger Aladdin logo on screen + Disney signature + copyright screen.
Hopefully it will be possible considering there are many irrelevant graphics on this image bank.