Hey, guys! Sorry for the delay. Today, I'll show you the EGA color palette.
Original NES Palette:
NES-EGA Palette:
This palette had to go through a lot of fine-tuning. Since the colors are more defined, it's not easy to make color ramps. Unlike the Commodore 64 palette, where gray can often be used to "link" the colors in the ramps, here it's used rarely. I also had a lot of trouble with the warm colors, since yellow is one of the brightest colors in the palette and I wanted it to replace the skin colors, but then it became hard to find a color for the darkest shades and to have a unique color ramp for each hue. The result is not perfect, but I think, I kinda pulled it off. Anyway, here are the screenshots: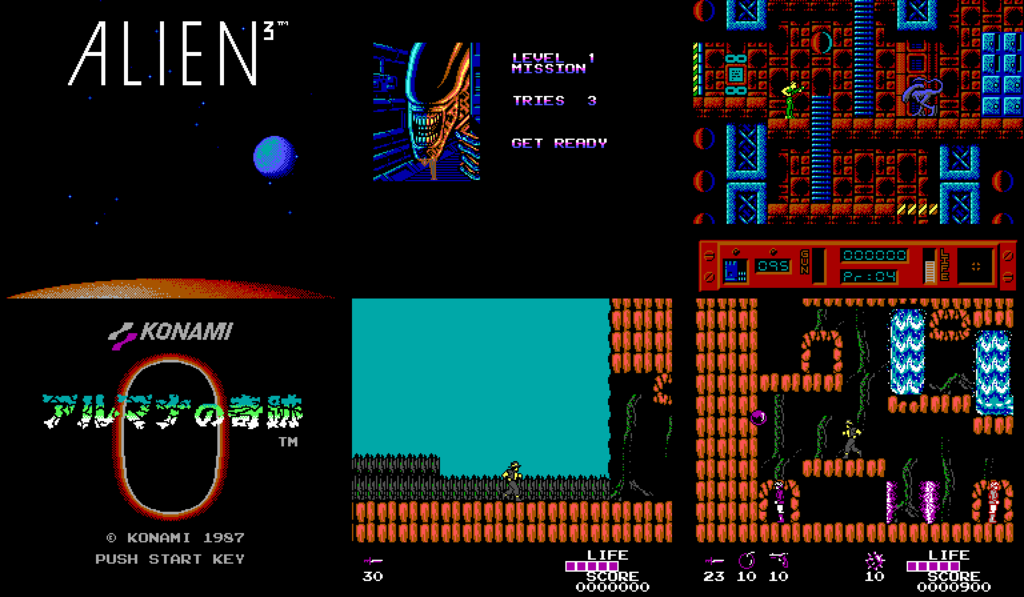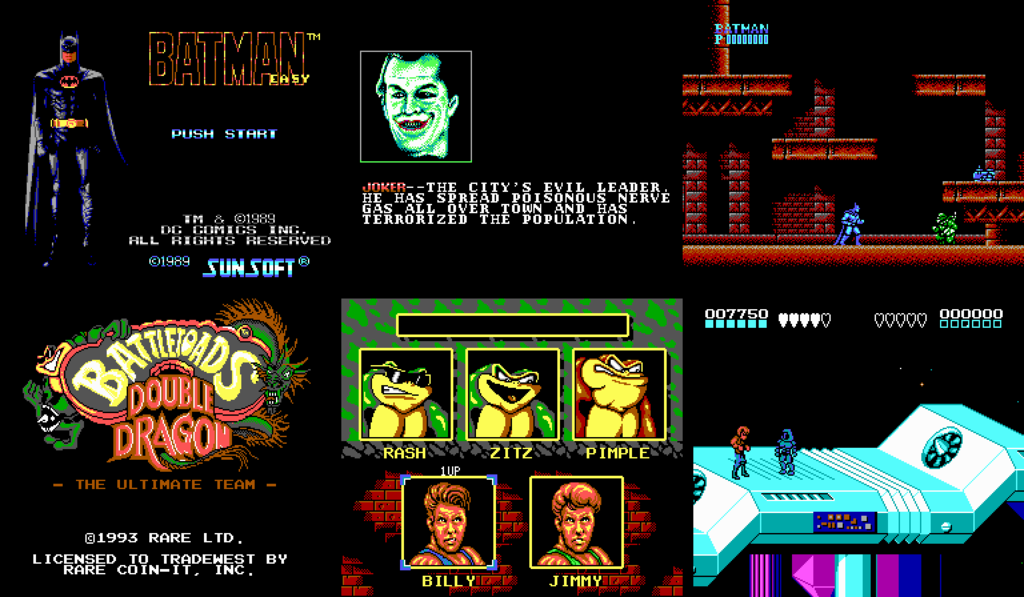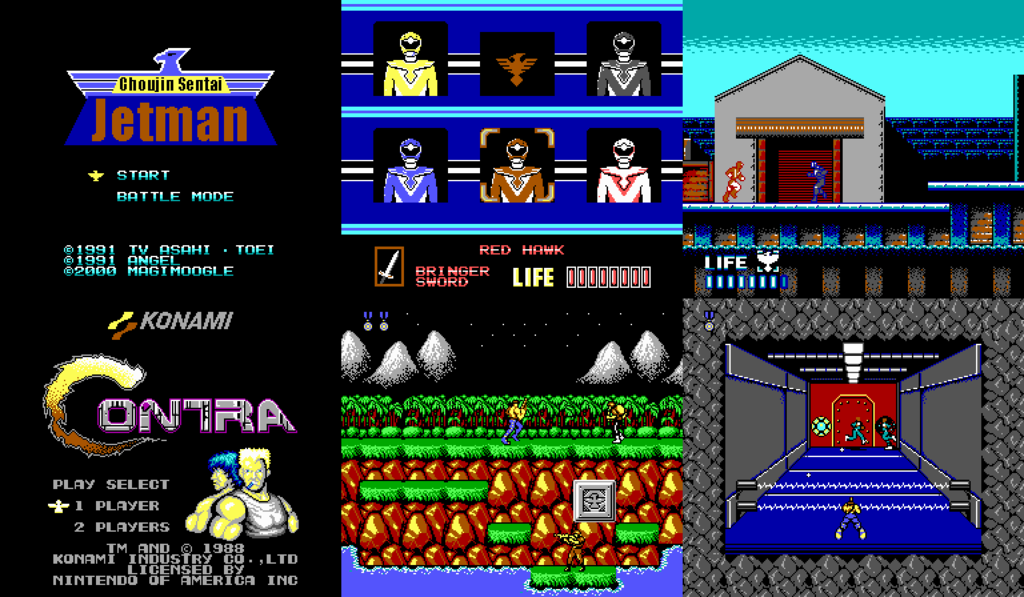 The Red Ranger in "Choujin Sentai Jetman" is now brown! Oh, well... The Yellow Ranger is now... yellow, which is good.
Interestingly enough, "Devilman" looks much better than with the previous palettes. Yes, the human characters have gray skin and Ryo Asuka's hair is white now, instead of blond, but other than that, the game looks fine. "G. I. Joe" also looks great, but that is to be expected.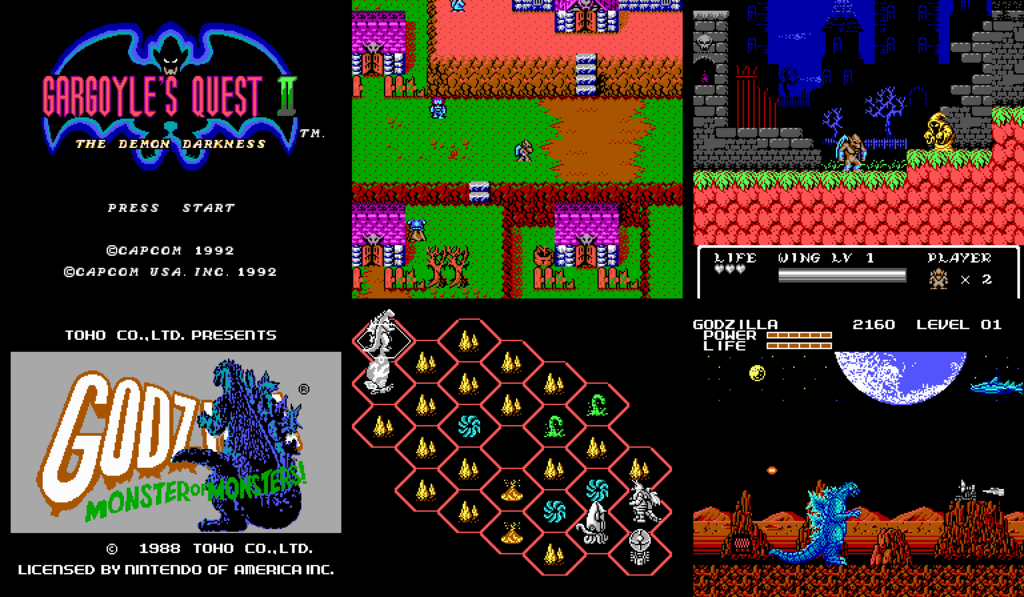 Once again "A Nightmare on Elm Street" looks great, with the exception of the gray skin colors. "Ninja Gaiden" also looks a lot better, than it did with the C64 color palette.
"Snake's Revenge" ends up with a very gray jungle, but that's due to the fact, that dark gray is one of the darkest colors in the EGA palette.
Let's see how "Super Mario Bros." looks.
Well, we have a very brown-looking Mario. Having the Fireflower once again helps. "Super Mario Bros. 2" doesn't look as good, as I expected it would, but it's still not bad.
"Super Mario Bros. 3" is also fine, but we have a white sky.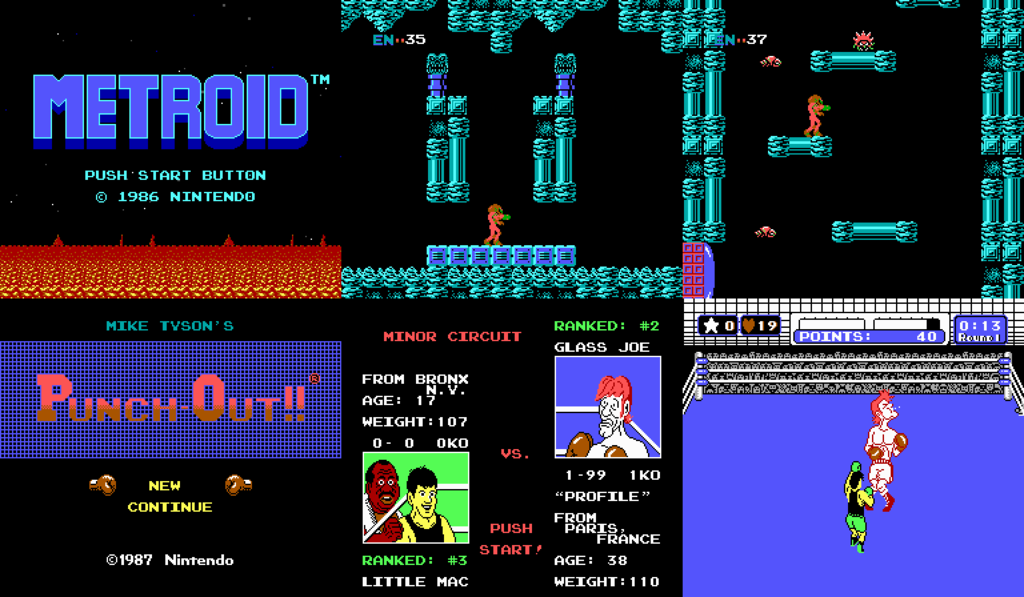 So that was the NES-EGA color palette. It was definitely hard to adapt the NES colors, but in my opinion, the results are relatively good. Next time, I'll show you the Amstrad-CPC palette.
_________________
Greetings! I'm That Bio Mechanical Dude and I like creating various stuff like movies, games and of course chiptunes!
You can check out my
YouTube Channel
.
You can also follow me on
Twitter
.