Okay guys, here is some concept art that I whipped up. This will give a better idea on my vision.
Here is the title screen.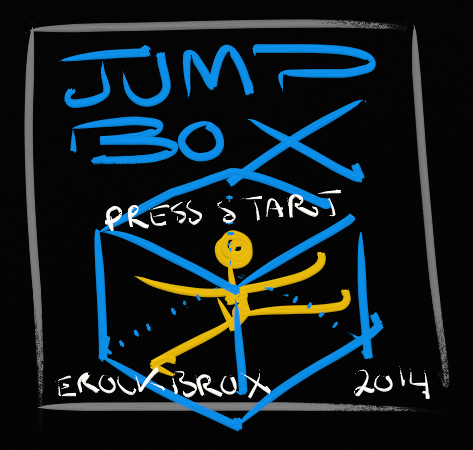 Would be very cool if I could get the cube on the title screen to rotate similar to this gif.
Here is what the game play looks like. Again you control a character who is trapped in an area while constantly trying to avoid enemy balls constantly bouncing around.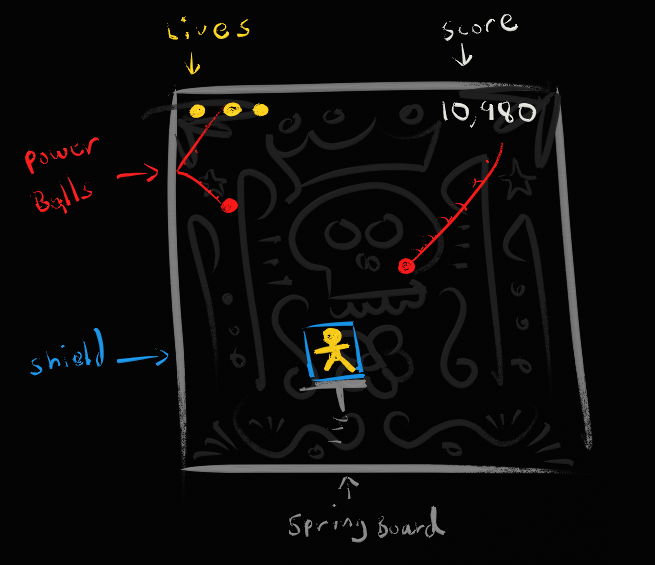 The bottom of your spring board is actually a metal shield so that you can always block the ball with something. So hitting a ball with the bottom of your character will always deflect the ball.
Changes I've made; the shield doesn't break if it hits a power ball anymore however that part of the shield that hits the ball will now turn red for a certain period of time until it "cools off" and returns to the normal blue color. If a ball hits your shield and the shield turns red and another ball hits that same shield area then that part of the shield goes away.
So if you get hit you can then rotate your shield such that the hit part is on the bottom allowing it to cool off. Remember you can rotate your shield with a button press in a clockwise direction.
The ultra shield will be green and it is invincible to the powerballs. If you hit a powerball 5 times in a row the powerball gets destroyed! However the ultra shield only lasts for a certain period of time. New powerballs come into existence as you increase in levels.
And that's pretty much the game. I'm trying to go for something that is fun and challenging and skill based rather than a big long adventure.