Many people will see such platforms as a terrible injustice. Welcome to the 8bits era.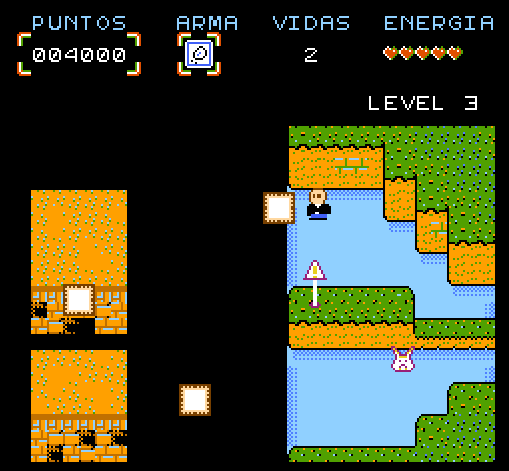 WheelInventor wrote:Same goes for me.

How do you currently define the player characters' area for hit detection? Knowing that may help me and others provide leads on what you may try.
What do you mean? I do not understand the question.
The player has four collision points (top_left, top_right, bottom_left, bottom_right) as well as enemies.
Punch wrote:When I saw the title a Banquet/Feast (pt: Banquete) immediately came to mind. When I opened the thread and saw the title screen I thought of something in the lines of "The bench cometh!" (bench is exactly the same in spanish and portuguese).

An unique title, definitely

. Suits well your game since it also feels unique. Can't wait to try the demo.
Thanks!