Moderator: Moderators
Formerly glutock
Posts: 177
Joined: Sat Aug 15, 2015 3:42 pm
Location: France
Contact:
Nice to see this project is still alive !
Last edited by
Broke Studio
on Fri Apr 12, 2019 5:37 am, edited 1 time in total.
---
Looking great. Congrats! You know, never cancel projects, just postpone them
---
na_th_an wrote:You know, never cancel projects, just postpone them
Unless you discover a problem that requires a project to be postponed until someone unrelated to you dies and then for 70 years after that. One of my own NES projects is in that situation; I can explain over PM.
---
This video game was never really dead, there have simply been changes in my life and I have had to delay it. But I've always had the intention of improving it again and creating another crowfunding in the near future.
I leave a video for you to see how this boss of level 2 behaves. You have to improve things:
https://www.youtube.com/watch?v=XVJ2bSnw5Dk
In this video I show how the progress of the script of the final boss of level 2 of the game The Banketh is going.
Originally, in the beta version, this was a helicopter, but this did not make any sense given that the history of the video game narrates an attack of mutant monsters, and in this way, it was best to put a transformed animal and not something mechanical.
I chose for this a city pigeon, typical of Santander, and transformed into a mutant.
It has three differentiated attack routines as you can see.
You still have to fix some details, but practically, this will be the final boss of this area and his way of attacking.
---
The sprites of my friends when they are rescued, have been completely redesigned.
Before they were very ugly.
Before: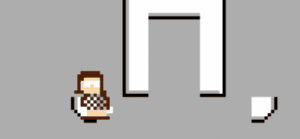 Now: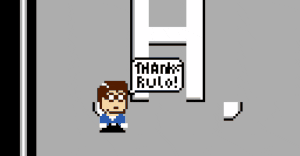 ---