Hi all, this is Studio Work3, based in Tokyo.
I've worked on a lot of GB/GBA/SNES stuff in the past for various companies.
Myself and my programmer partner have recently started on an action puzzle game for FC and NES, the Japanese title is Saru Kani Panic. I'm doing the artwork, design and possibly music.
We will be taking pre orders for cartridge versions on kickstarter once the game is
finished.
We'll show some gameplay and announce the English language title once we have more work done. Here's some WIP backgrounds.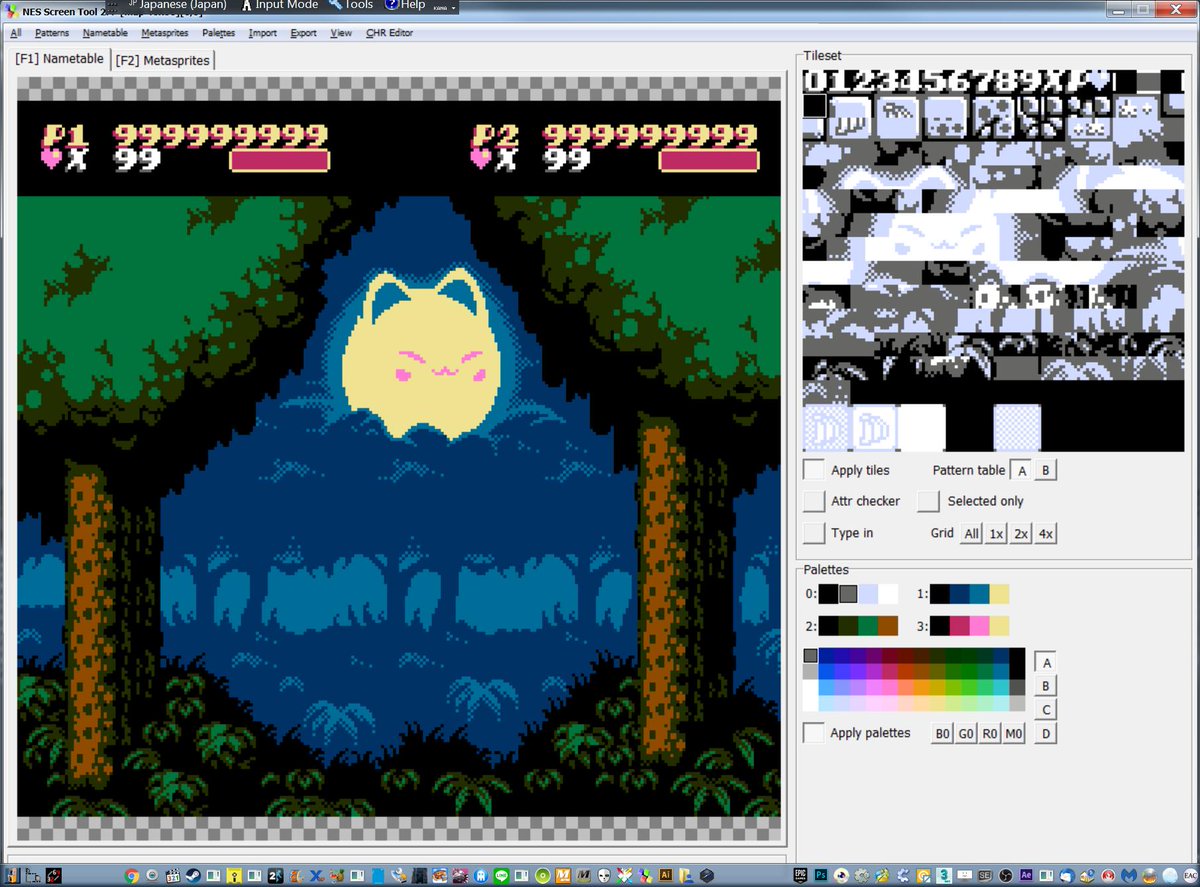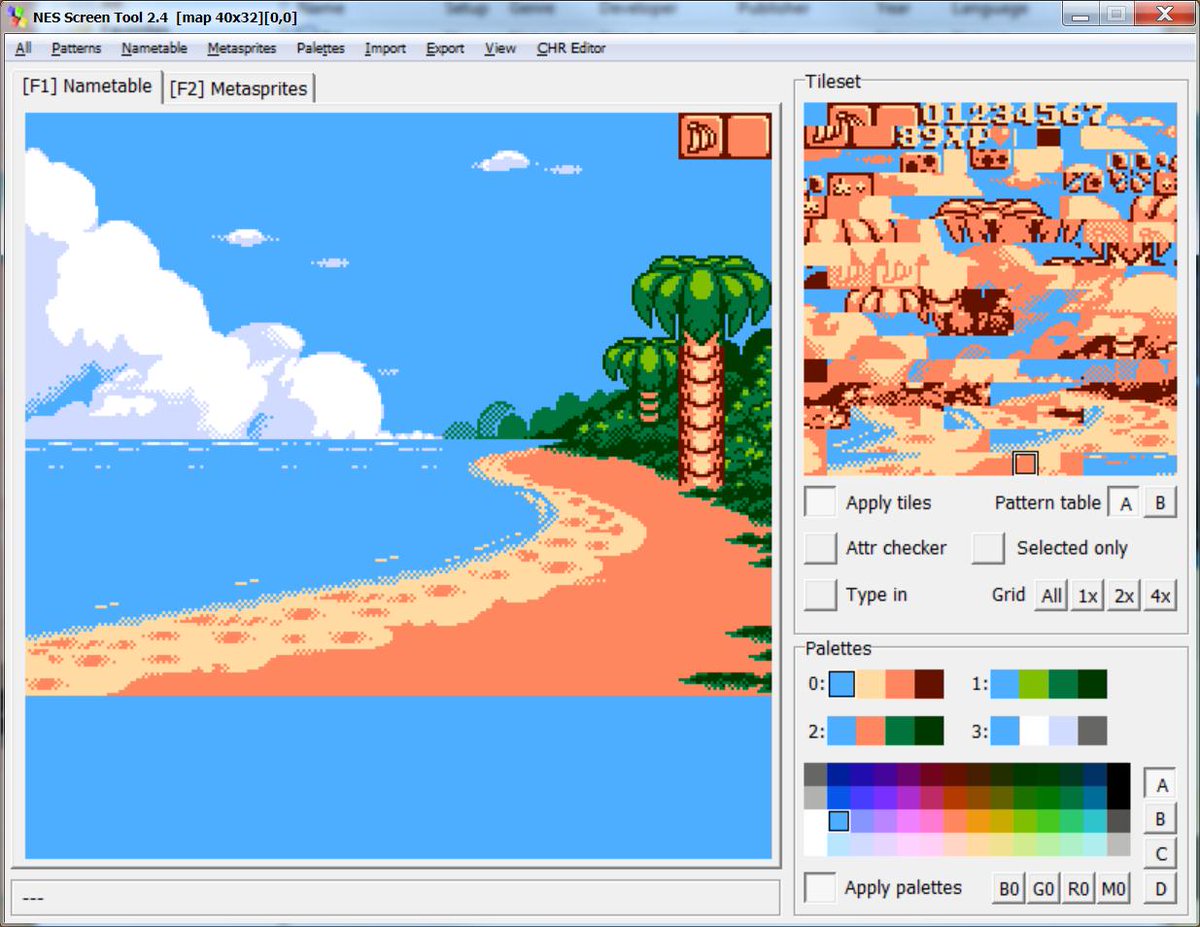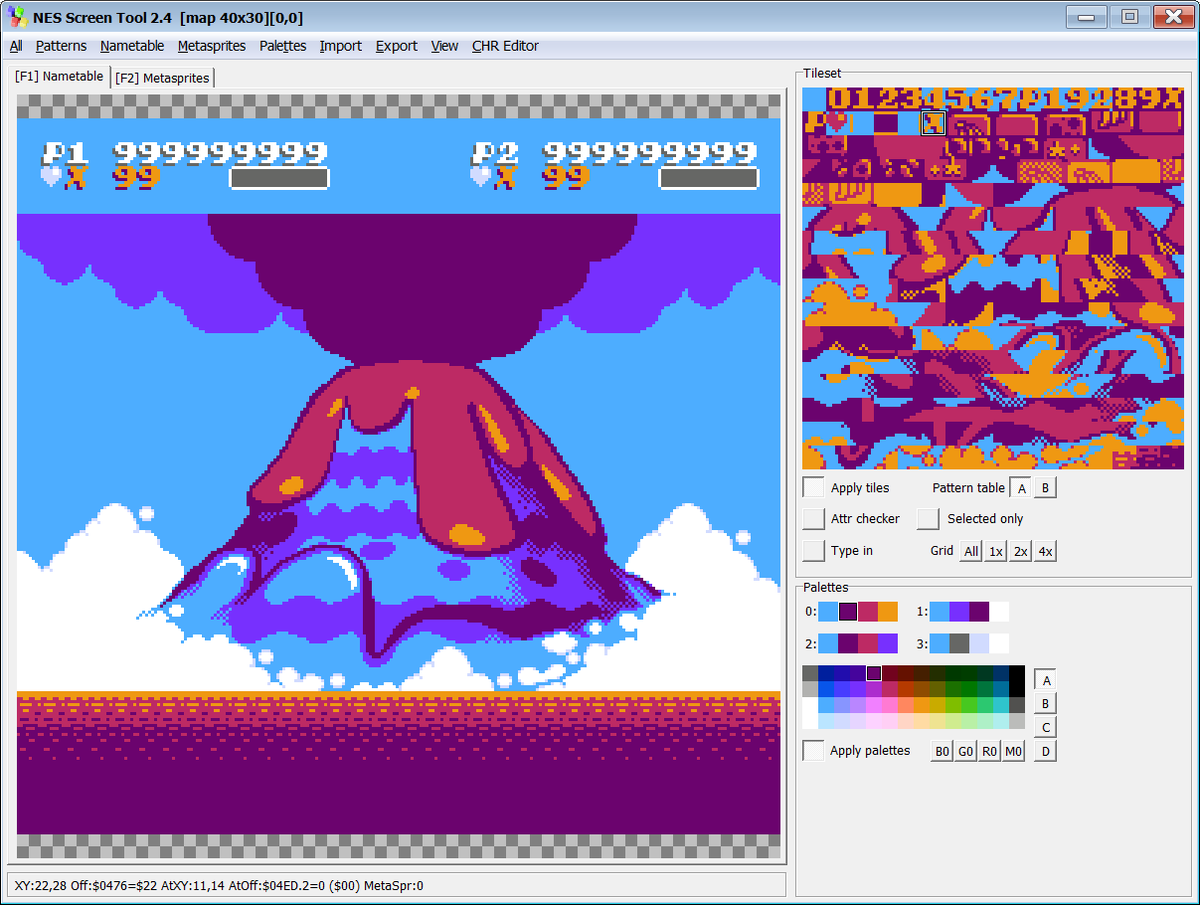 You can follow us on twitter
http://twitter.com/work3studio/
More updates soon!