Good morning to all.
I am happy to be with you and to learn and experience in this fantastic retro and electronic world.
I have just started (I have just been reading and documenting myself to start).
I have been trying to do the first project for some time, but without success. I suppose I can ask for help to the veterans. (I hope I can help in a few years too).
My project is: Final Mission (Famicom)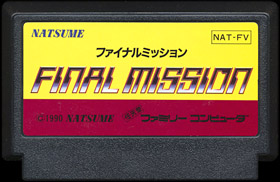 After collecting everything you need:
1- PCB: HVC-SLROM-03 with MMC1B2 [Donor: TCF-PZ: Tecmo World Wrestling]
2- EPROM M27C1001-15f1 (128k) [ST company]
And deleted and programmed by separating PRG and CHR from rom.nes
I think the programming part is fine, but something is not right from the pinout welding part.
I've used all the ones I've found in the forum for PRG 128k and CHR 128k, but I think most are meant for NES versions and I guess it's different in Famicom.
I do not ask you to solve the problem. Just to orient myself that things I can go probrando to continue learning and trying it. At first it costs a lot
Thank everyone and hope to be part of your community.
a greeting
PD- Forgive my terrible English.