tepples

wrote:

↑

Sun May 31, 2020 8:26 pm

You still need to strip the 512-byte copier header before programming the EPROM.

In a sane world, a tool to strip the header would change the extension from .smc (for Front's Super Magicom copier) to .sfc (Super Famicom binary), and the .sfc is what you'd burn. Compare Genesis, where the rule is that stripping the header and deinterleaving a .smd format ROM (for Front's Super Magic Drive copier) produces a .gen (Genesis binary). So set the ROM conversion tool to just strip the header.
So, to use file in "EPROM pin swapper" I changed the extension of a .smc file to .bin
When I open "EPROM pin swapper", and choose "27C040 512KB", I see that: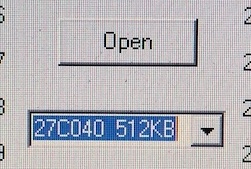 :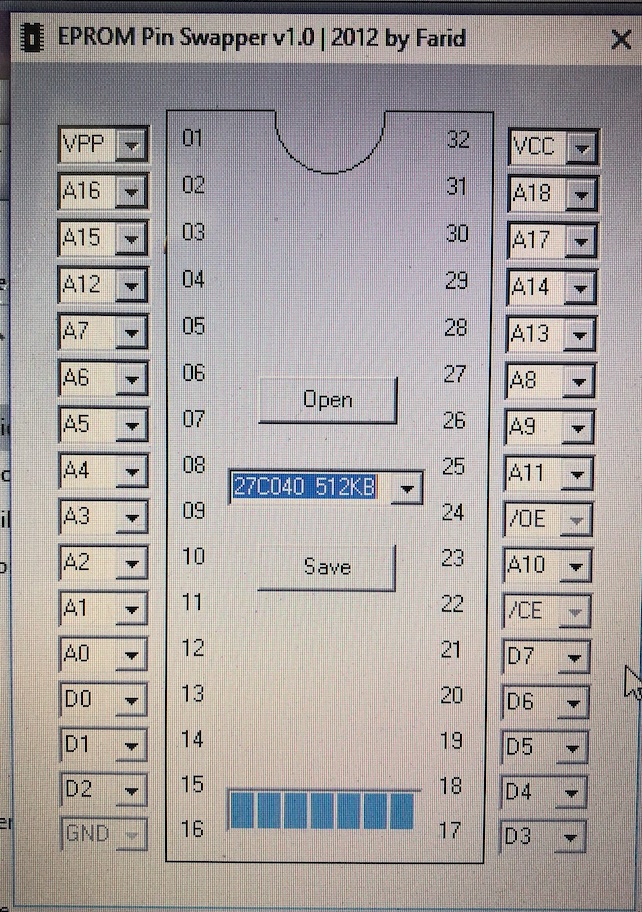 I see all adresse for pins.
I can change pins adresse accept pin 24,
and pin31 that dont have "/OE" can't be chosen, so I tape it manually, see picture: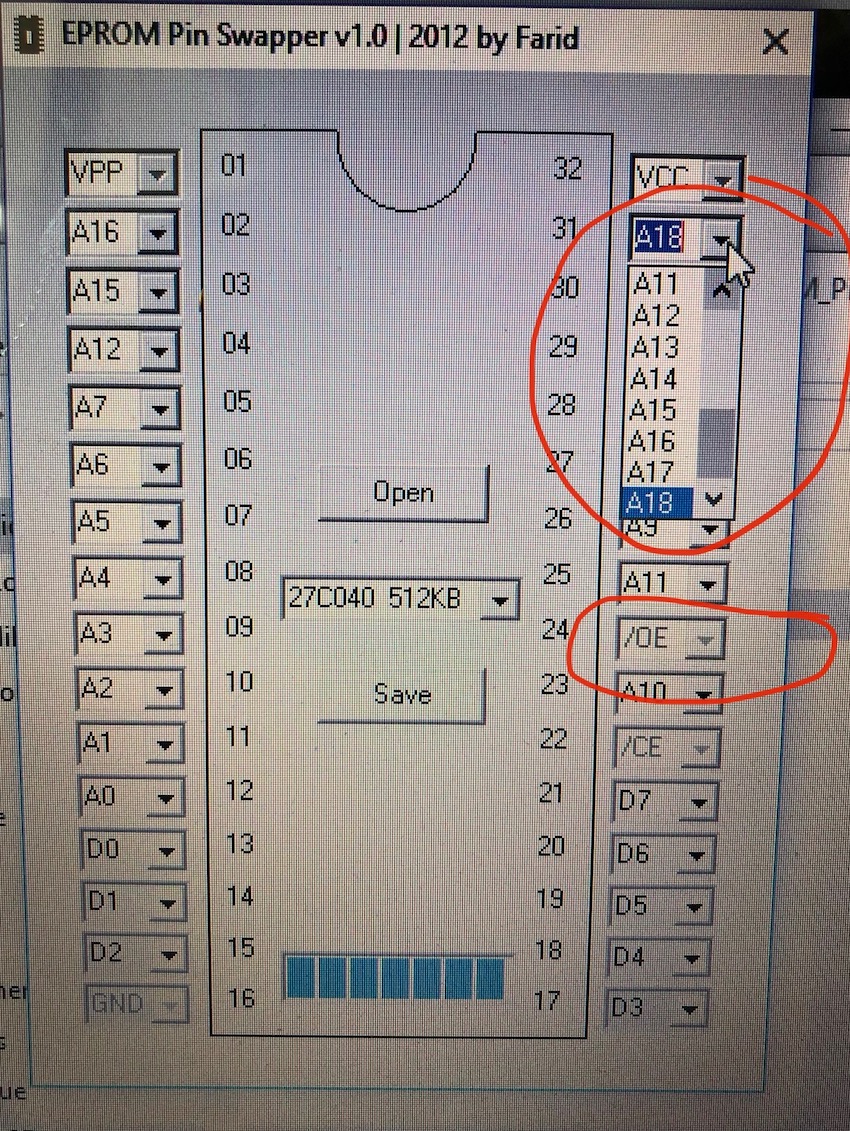 Here I what I can get at final: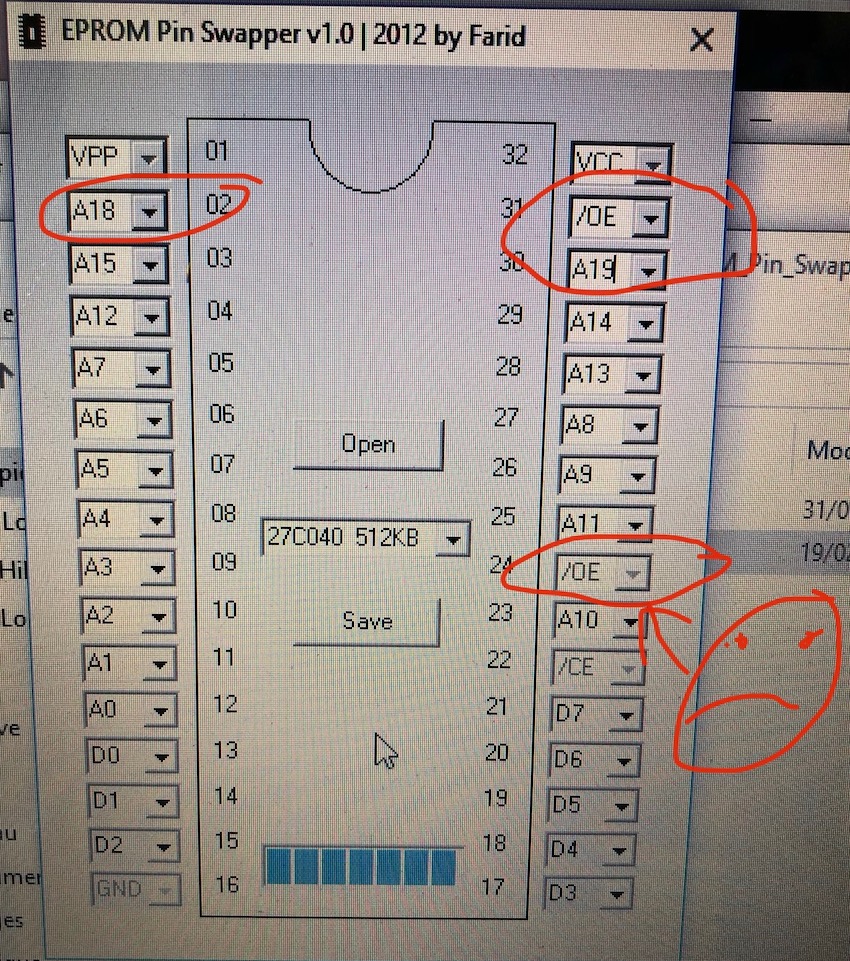 After that I tried to program .bin file like that => no success. Nothing works.
About "header" , in Rom Utility , I see that there is no "header" in my ROM file.
So I can not remove it.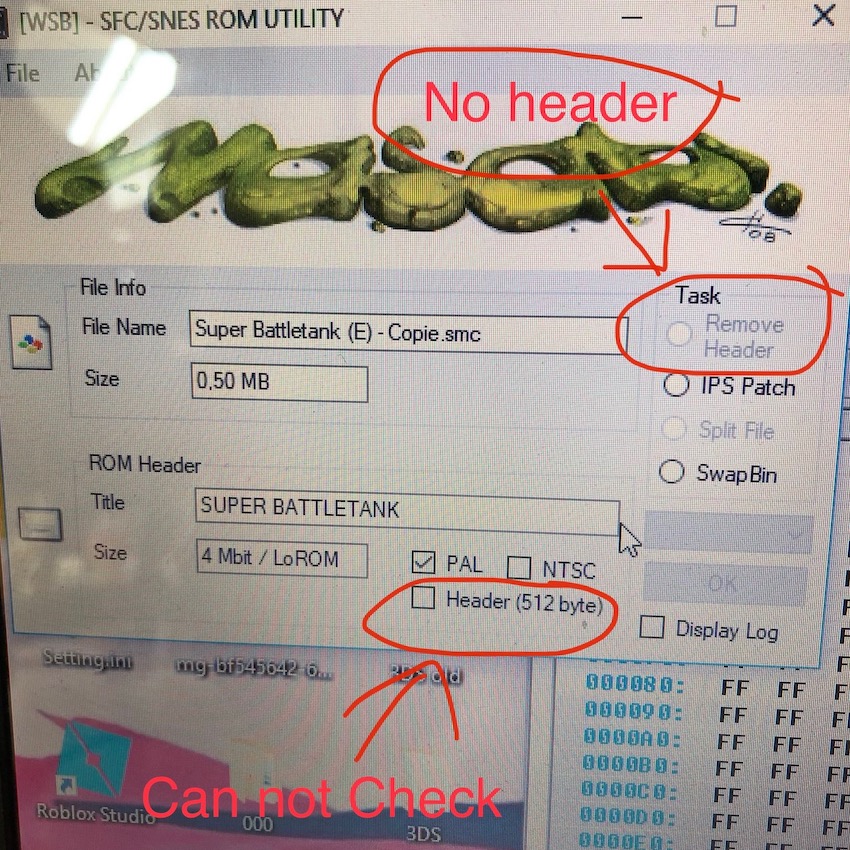 Here is my bended pins in my PCB :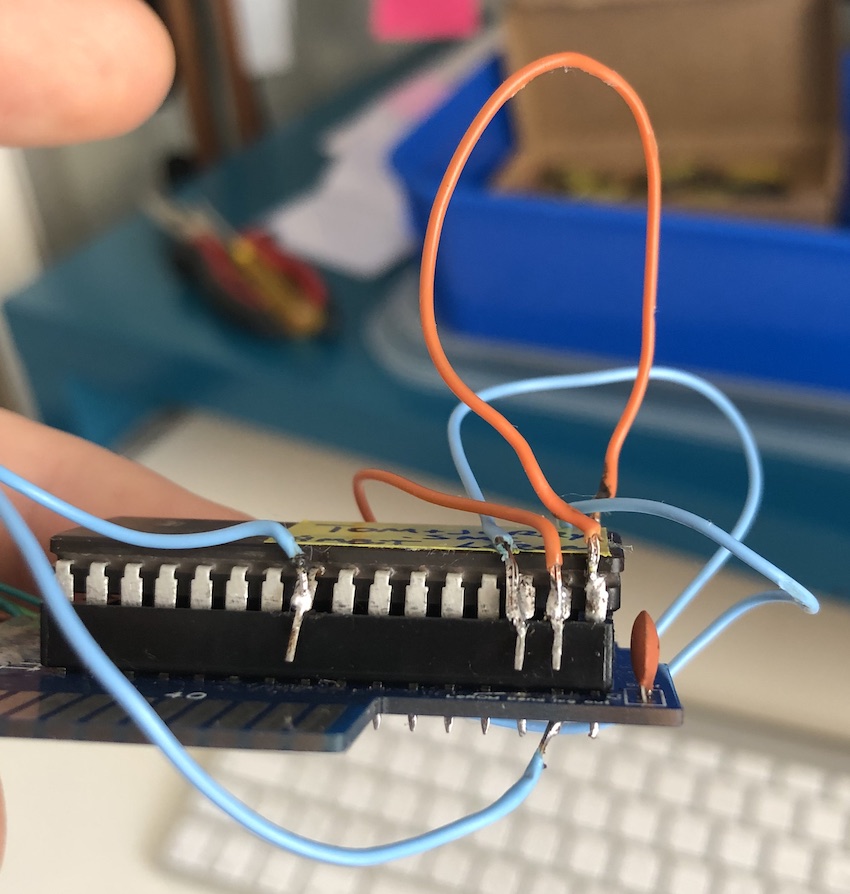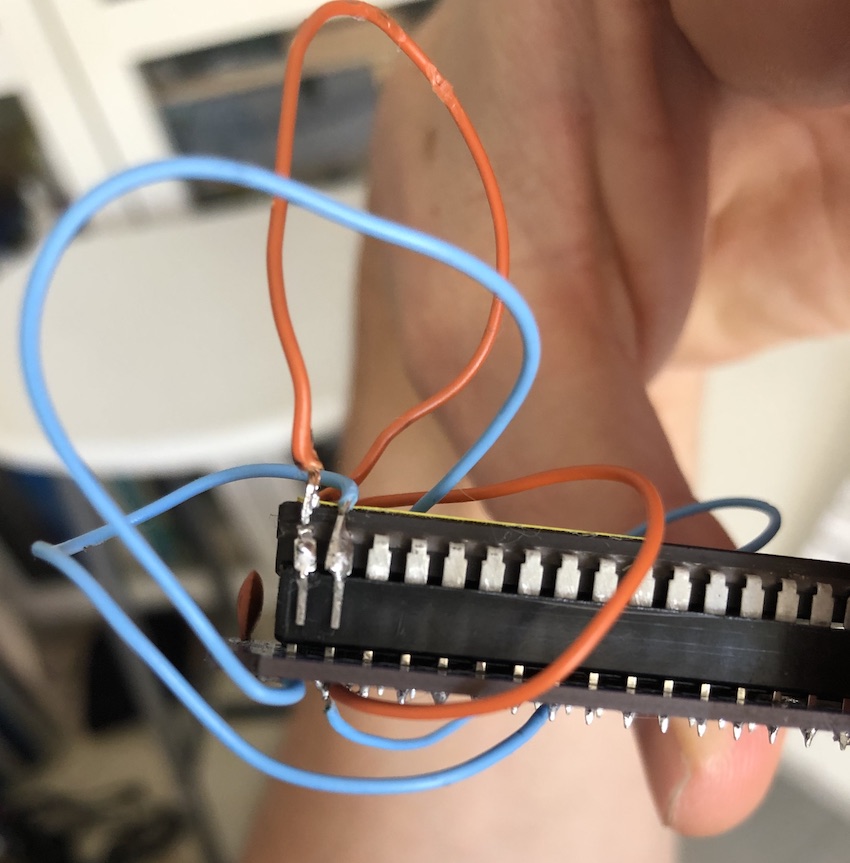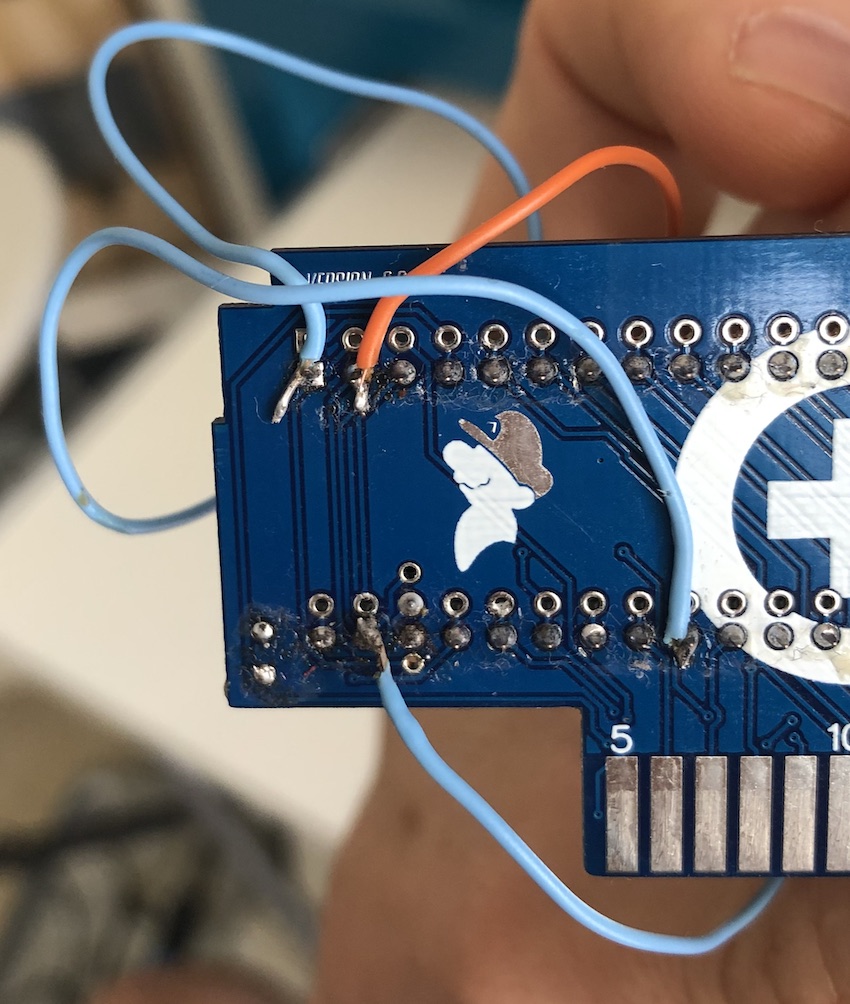 Just for more information, here is my PCB connections pins for sockets (LoROM game):
EPROM socket <---------> PCB cartridge connectors
Pin 1 ----------------------> Pin 43 (A17)
pin 2 ----------------------> Pin 44 (A18)
pin 24 ---------------------> Pin 49 (/OE)
pin 30 ---------------------> Pin 45 (A19)
pin 31----------------------> Pin 42 (A16)
Maybe there is some mistake?
If yes, strange, cause it works for M27C801 SwapBIN roms.