Hi,
Can you help me please.
I dont understand why my SRAM are not holding saves of games?
The game that I test is Legend of
"Zelda, The - A Link to the Past"
(64 SRAM).
File was expanded to 27C322 EPROM.
I use
HM6264ALP-10
https://www.aliexpress.com/item/3297738 ... 4c4dUPnDVz
But no chance to get saves with that SRAM.
Then I tested with
HM62256ALP-10
.
When I keep cartridge on my SNES and I do save the game, then load saved game = it's work (I see my file).
But when I take my cartridge of and put in again, there is no saved file.
Maybe my circuit is wrong?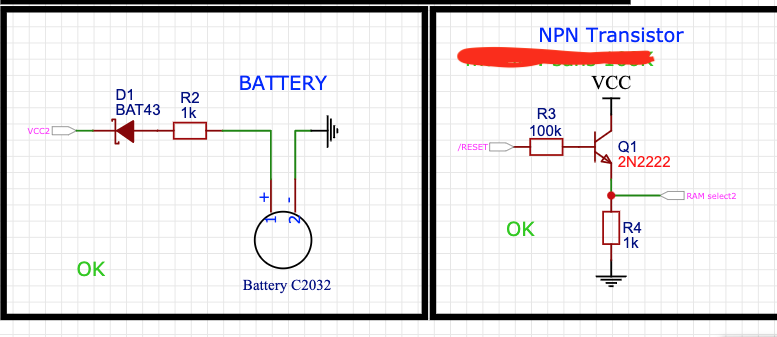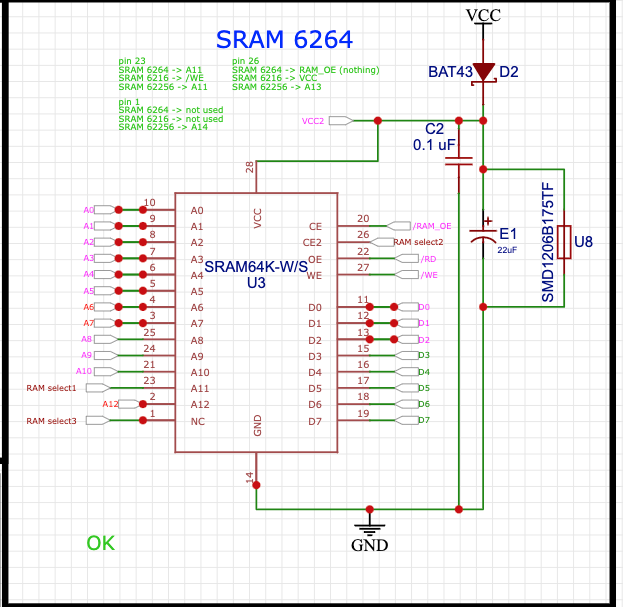 Or my
2N2222 A331
are the bad one?
https://www.aliexpress.com/item/3280947 ... 4c4djAxInk
When cartridge is out of SNES, I test voltage on SRAM
between pins 14(GND)
and
28 (VCC2)
, its shows
2.428 Volt
Thank's