Hello to all.
I tried to do one circuit for carts 16/32Mbit without SRAM.
But could not find my mistake.
Game menu starts but after some selections it's seam to be like a corrupted.
I tested the same EPROM on other boards, its works fine.
Dont understand what happened ...
Should be something wrong with Multiplexers ?
Can you help me please.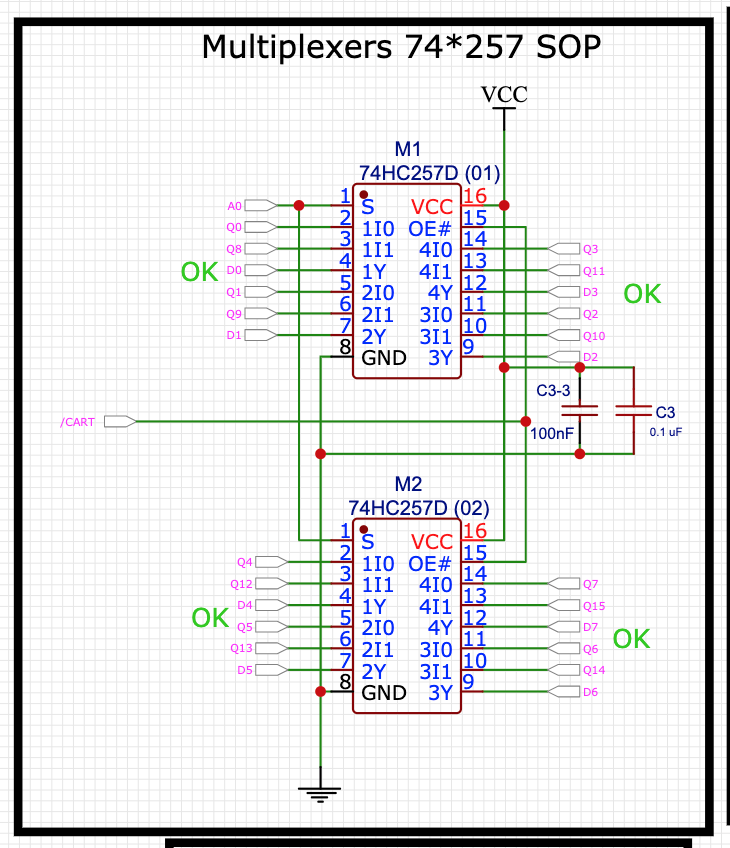 My
/CART
connected to cart edge pin 49