Hello everyone,
I don't know if somebody already tried to do PCB with "
BS Zelda no Densetsu Kodai no Sekiban
" with all 4 weeks on one PCB (Dai 1, Dai 2, Dai 3, Dai 4).
I'am confused between all versions :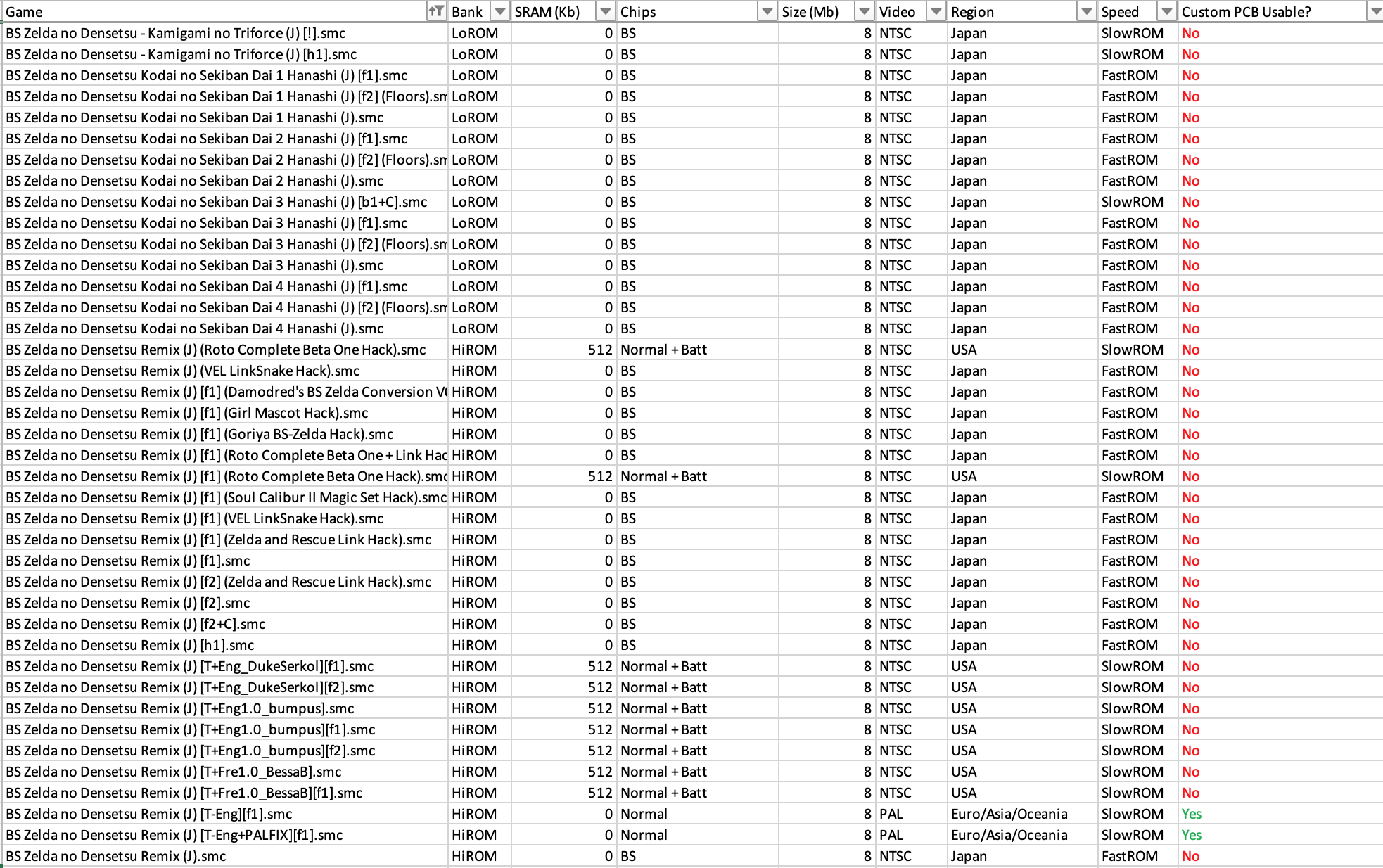 - I found some translated version here:
http://bszelda.zeldalegends.net/sekibanfiles.shtml
with 4.2Mo (32Mbit) for each week ! 4 week = 128Mbit !
I have one EXCEL file with list of all versions and I see that every week have only 1Mo (8Mbit).
So logically all 4 weeks can have 32Mbit of size (4X8Mbit) and can be used with 27C322 EPROM.
Impossible to use translated version with 27C322 EPROM cause need to have chip with 128Mbit size.
Here is my few questions:
- Is it exist 128Mbit EPROM ?
- What contain all REMIX versions with 8Mbit size ? Only one week or it's contain all 4 weeks inside?
On list I see some REMIX version with 512Kb of SRAM, so maybe it's so bug cause of 4 weeks ?