Mega Man 2 never crashes, the graphics are just f'd up. Here's what happens further into the game: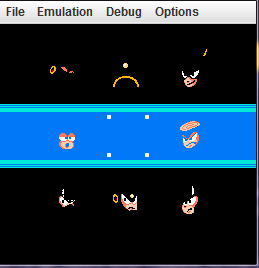 (After pressing start again the stage pick screen is screwed up)
:
:
:
(Stages are graphically completely messed up but still playable as if the game was running completely normally)
Any ideas? The 4 other mappers work perfectly but this one doesn't at all.