HOLY SHIT i never thought i'd see the day. MoarNES now runs battletoads perfectly now that i got the loopy scrolling stuff figured out correctly.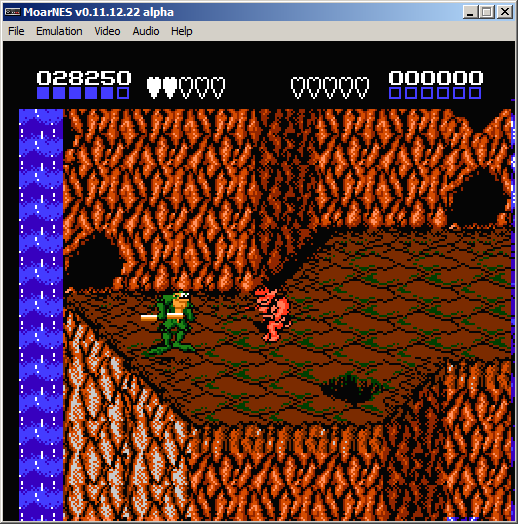 still can't believe my eyes. thanks for the help, everybody. i will upload a new version of this probably tomorrow if anybody wants to give it a try again.
i've only tried the first level of battletoads, so maybe something screws up later. i've only ever gotten to level 3 before, i suck at battletoads.
EDIT: just tried levels 2 and 3, they both work perfectly too.
i think battletoads and ninja gaiden 1 are the hardest video games ever created. i can get to the final jaquio battle in ninja gaiden, but i owned the cart when i was a kid. i never played battletoads before about a year ago.
also, i still don't have APU sweeps working. i can't seem to understand quite how that messes with the period values. once i figure that out, and add movie and AVI recording support, i might just have a respectable emulator here.