I recently got a Uni-T 881D rework station.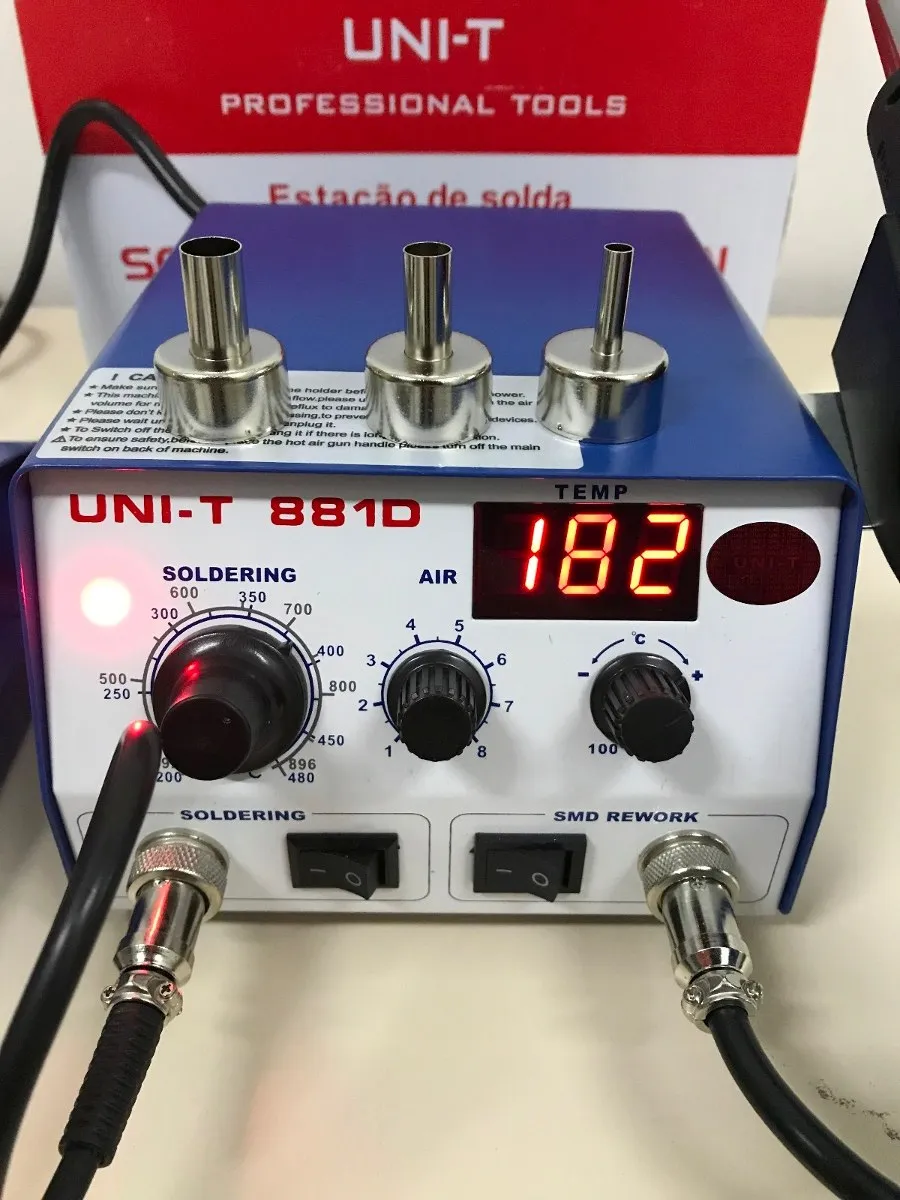 I just tried it with some board on my "junk pile", and after I tried to disassemble a cartridge.
Unfortunatelly, I burnt the PCB a little:
I need some tips on using it, specially by the guys that probably have used rework stations before in the way I'm supposed to use.
Also, when putting back the removed ICs should I use a desoldering pump or there's a way of doing it with the hot air?
Thanks in advance!