Hey guys, my band Marshall Art makes music using a NES and layers upon layers of post rock guitar. We just released a new album, celebrating our five year anniversary and collecting all of the cover songs we've recorded over the years. I sequenced every song in Famitracker (save for one superNSF element in one of the songs), and my friend Mikhail (from Moscow) handled the guitar parts. If you followed Famicompo at all you might recognize one of these songs...
We've put it up as a
pay-what-you-want download on Bandcamp
, but it's also available on all the
usual
online
music
stores
. We made some cassette tapes with some DIY packaging too, if you're in to that sort of thing.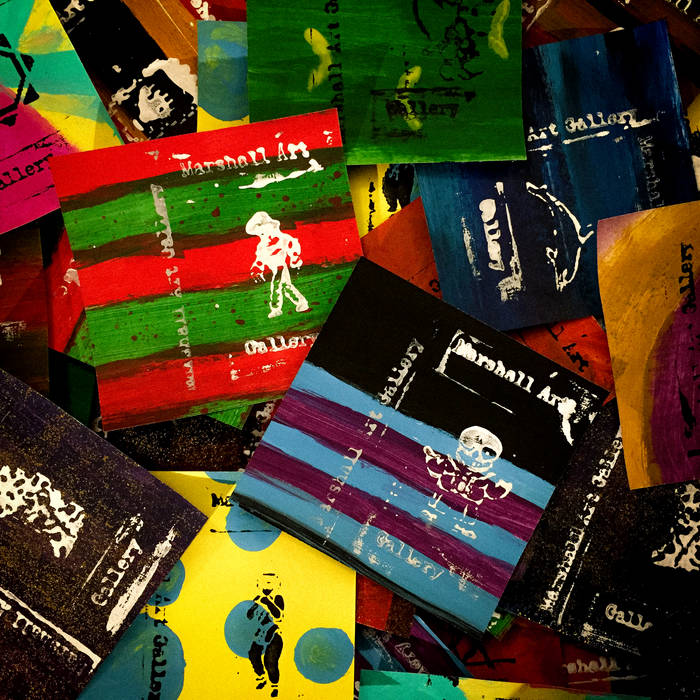 Track list: (I'll denote what we're using, in case you're curious)
Side A:
1. Eccos (feat. Alexander Liss) [Ecco The Dolphin] [2A03 + VRC6] 07:48
2. But You're Still Hungry [Chrono Trigger] [2A03 + VRC6] 05:56
3. MGLV: The Easiest Enemy (feat. Cory Johnson) [Undertale] [2A03 + N163 + superNSF] 05:45
4. My Monkey Drives A Maserati [DKC3] [2A03 + VRC6] 05:16
5. Party at Lab 16 (feat. Friends of Marshall Art) [Chrono Trigger] [2A03 + VRC6] 07:20
Side B:
6. Polygon Sun [Chromelodeon] [2A03 + VRC6] 04:01
7. Ready for Prime Time, Bitch [Nightmare on Elm Street] [2A03 + VRC6] 08:00
8. The Whale [Electric Light Orchestra] [2A03 + VRC6] 05:11
9. Crusade [Siberiade] [2A03 + VRC6] 04:21
10. Triangular (feat. Bucky, Live at 8static Festival 2015) [Chromelodeon] [2A03 + N163] 06:51
11. Fighting Human's Way [Mouryou Senki Madara] [2A03 + VRC6] 01:00
12. Battle Theme 1 [Shura No Mon] [2A03 + VRC6] 01:51
13. the Guide of travellers along the roads of this world and along that leading to the next [Chrono Trigger] [2A03 + VRC6] 00:28