Oh hey what's in this box from Japan?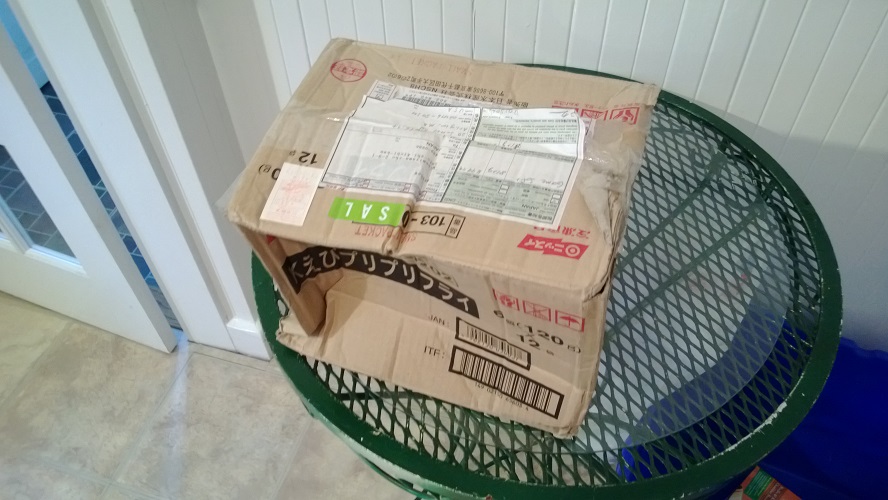 Oh fun a Famicom! What a warped box though... not a lot of packing material either!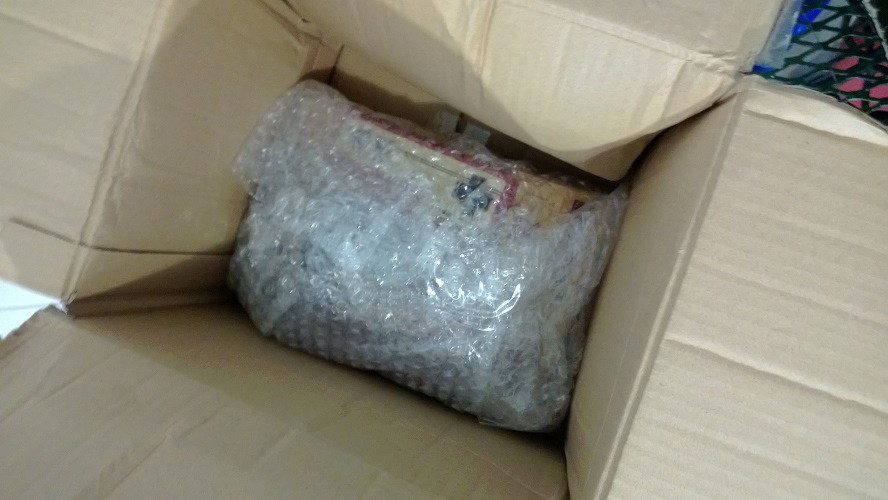 Uh oh...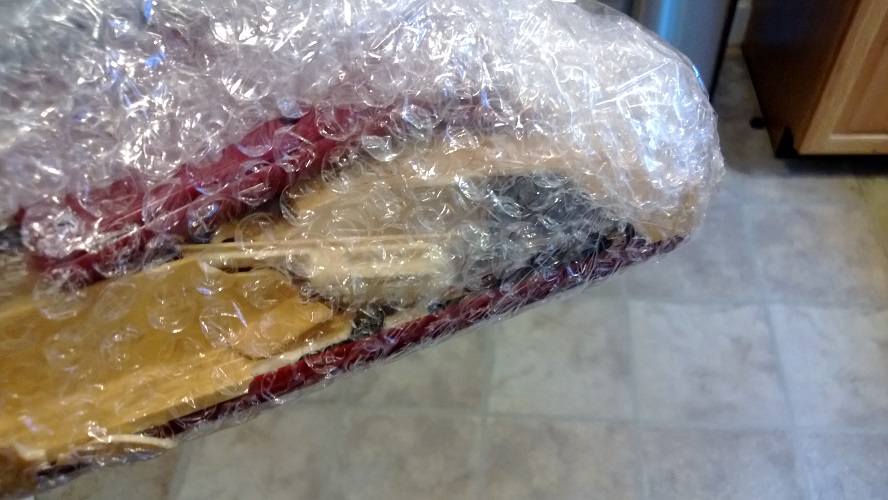 Today history was shattered.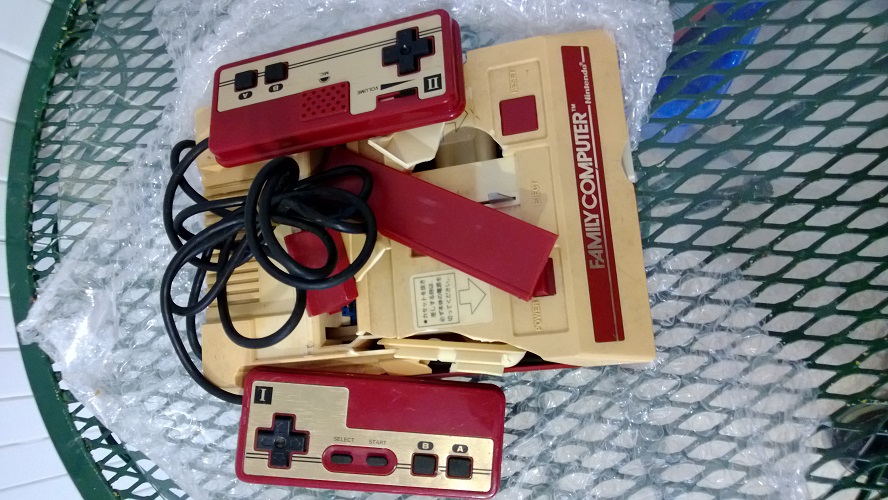 I am pretty mad right now. Probably the PCB is still okay, and the controllers are actually very good, so I will still be able to do a proper documented comparison between this one and a newer round-button Famicom.