Will be available in 6 weeks. I'll post more info later, or just ask.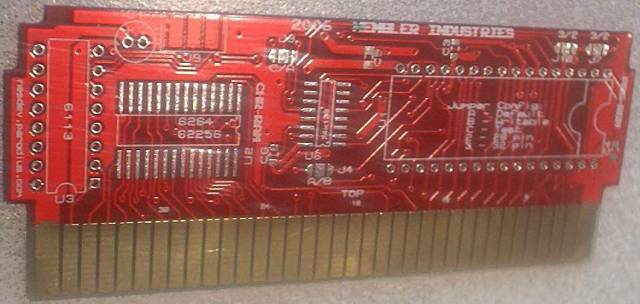 Supports all 28-pin and 32-pin EPROM and Flash, up to 256kB. CHR-RAM included/installed, except with bare PCB.
Price list:
bare PCB - $5
all surface-mount assembled, just add ROM - $15
assembled with 128kB FlashROM - $19
assembled with 256kB FlashROM - $22
standard cart case and label +$3
cart case w/ your own custom label art +$4
North America CIC +$5
sockets - free upon request, ROM and/or CIC. won't fit in cart case when occupied!
Availability - all in stock
submit any orders to
memblers@gmail.com