So, I've been trying to get a hold of many different people to acquire a couple copies of these... The relevant information that I have found on them is located here:
http://www.hardcoregaming101.net/korea/ ... y-open.htm
http://sinfox04.egloos.com/6307944
http://bbs.ruliweb.com/hobby/board/3001 ... derby=good
http://blog.naver.com/may517?Redirect=L ... 0126808705
http://cafe.naver.com/joonggonara/239398180
http://blog.naver.com/may517?Redirect=L ... 0130720337
http://blog.naver.com/pollalla?Redirect ... 0110696361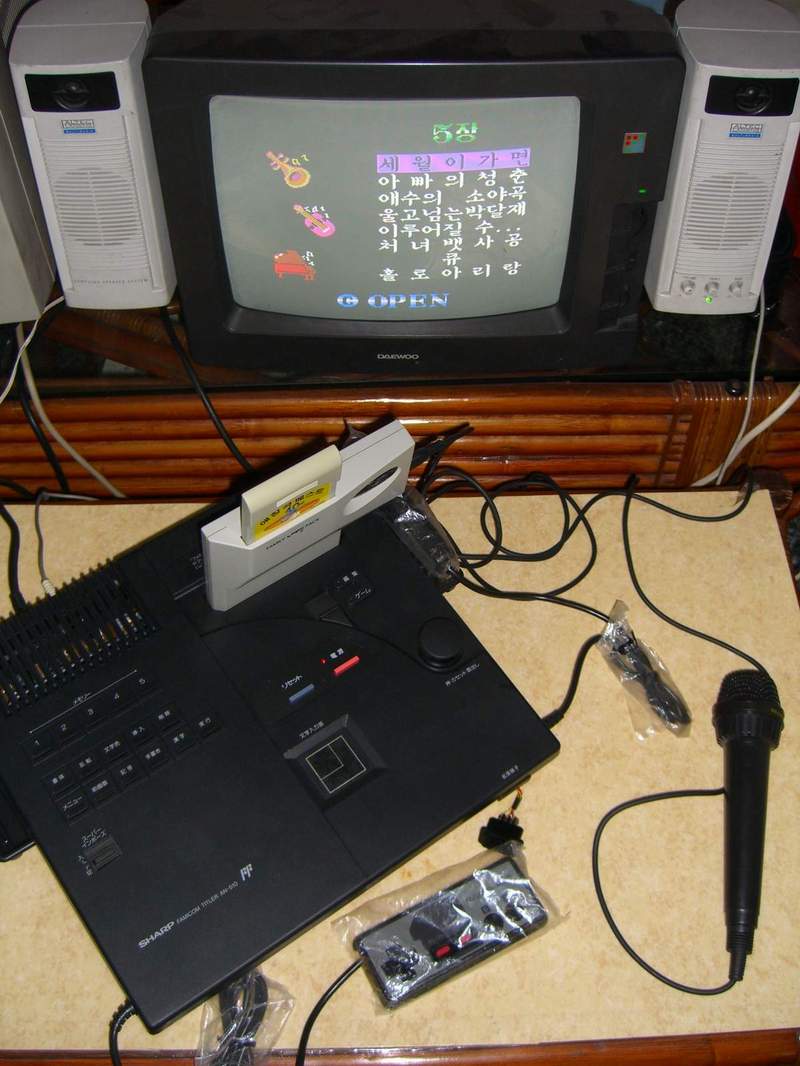 From what I can tell, it looks like a hardware unit with a detachable microphone and miniature cartridges like the Camerica Aladdin unit designed by Daewoo. It also has an FM sound chip inside of it. The software was designed by Open Corp; the same people who designed Buzz and Waldog.
I had a brief conversation with "sinfox04" but he does not speak much English and doesn't have much interest in parting with his unit.
Anyone else have more information regarding this product; or have easy access to Korean markets?