I found some time to return to this interesting topic. Some sample game screenshoot looks like that: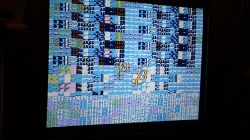 I did some measuremens with scope and I was quite wrong at the beginning of my logic analyzer measurements. Here are measures from scope:
PPU A4 - amplitude is very low (~30mV peak-to-peak)
PPU A5 - amplitude is low (~2V pp)
PPU A7 - amplitude is very low (~30mV peak-to-peak)
PPU A8 - amplitude is low (~2V pp)
all other CPU/PPU address/data buses has correct signals. PPU A6 is taken as reference signal. (2V/div in normal mode, 10mV/div in magnified move)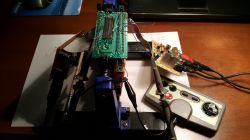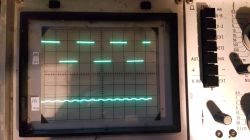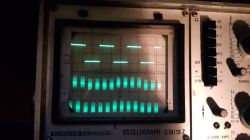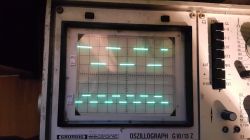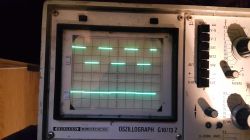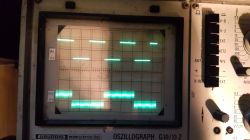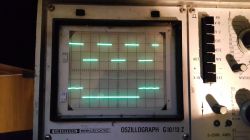 For PPU A4/PPU A7 logic analyzer was not able to detect the signal (and it's barely visible at the scope). Magnyfying to the lowest possible mV division shows that there is very weak signal of around 30 mV pp, but because of noise, the safe region is only around 10 mV.
There are 2 possible solutions:
1. amplify those signals to restore them to proper voltage level
2. recover them from PPU DATA bus (PA8 can't be restored that way).
While 1 might work for PA5/PA8, doing it for those weak signals at PA4 / PA7 might be tricky because the low level of signal is not at 0V, so it would rather require comparing it with reference voltage of precised value (like 1.405V). This probably would still be not immune to noise, so I thought 2 would work better (for PA4/PA5/PA7).
The idea is that PPU in discrete consoles outputs A7-A0 on D7-D0 to latch it in 74*373. For Famiclone-On-Chip this could not work the same way, because the PPU might have all address lines as separate pins. Another difficulty is that ALE signal is not externally present.
I take closer look at data bus of this Famiclone-On-Chip, for example PD5/PA5 just at the beginning of PPU cycle (write cycle). By comparing PD5 just at the moment !WR falls (or just a moment after), it is equal to the A5!
This is good news because this can be used to recover A5 (and A4 & A7 aswell)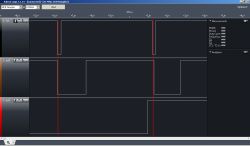 More progress soon..