Quote:
Did krzysiobal mean 61 millihenry or 61 microhenry for the inductor?

mili
I got another Zaper for fix. This one also uses additional sound chip, but it is much 'poorer' in design: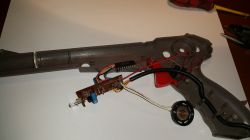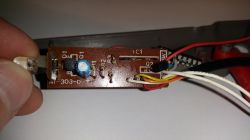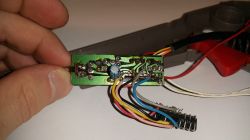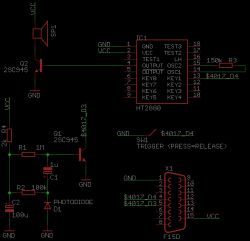 They did not even bother to put resistor on transistor's base which controls speaker. Plus the trigger-switch, which is really is two metal plates touching each-other.
I wrote simple ROM that displays values read from $4016/$4017. This zapper, when pointed into constant light source (lamp), returns 0 (on D3) for about second and then it switches back to 1.
The ones with even larger cap (#1) returns to 1 after 5-10 seconds, while while the one with small ceramic cap (#2) makes just quick 0-1 pulse
There is also real mess with what triggers do - on half of Zappers, it opens switch when pressed and on the other half - it closes it.
--
I fixed the diodes in all schematics - in fact, it is always reverse-biased (the more light passes through it, the smaller is its dynamic resistance) ~~ no light = open, light = short