In case someone can provide more info (better pictures, continuity testing) about those carts I would appreciate:
1. Sangokushi2_variant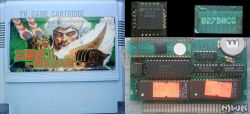 Source:
http://forum.contrabanda.eu/index.php?t ... 3#msg10793
Interest: PAL chip in not so common suqare PLCC package, weird DIP40 blob addon (MMC3/VRC2/4?)
2. Dragon Ball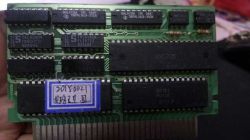 Source:
https://forums.nesdev.com/viewtopic.php?f=9&t=16662
Interest: Two EEPROMS, Two PALs
3. Unknown one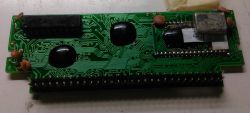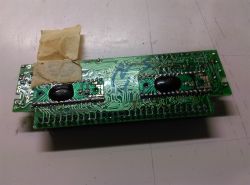 Source: private photo from one of Famicomworld.com members
Interest: presence of crystal oscilator suggests some processor onboard?
4. Fire Emblem Gaiden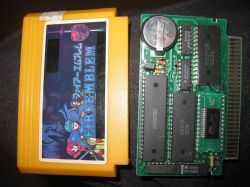 Source:
viewtopic.php?p=160546#p160546
Interest: pirate VRC4+battery - MMC6->VRC conversion?
5. Double Dragon 2 proto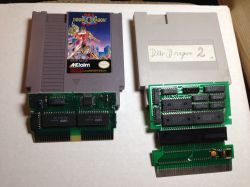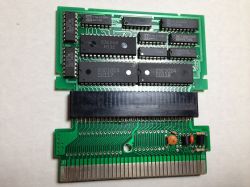 Source:
https://imgur.com/a/DbaJY
Interest: lots of chips - interesting mapper
6. Unknown MMC1 multicart?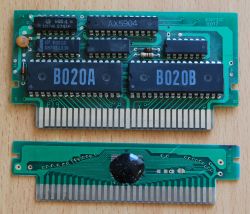 Source:
https://commons.wikimedia.org/wiki/File ... e_PCBs.jpg
I saw this cart also somewhere
here
and on some ukrainian auction portal, but the price+shipping was not acceptable.
Interest: MMC1+lots of chips, why they needed 73133 (13-input NAND gate?.
7. Unknown large PCBs - upper left and right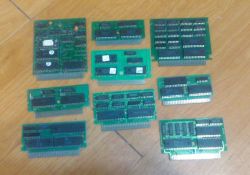 Source:
https://www.famicomworld.com/forum/inde ... ic=13390.0
Interest: So many chips, reminds me
this
and
this
.
8. Bonza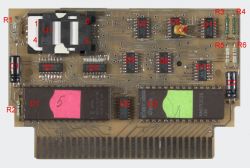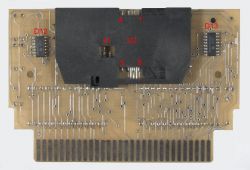 Source:
http://cah4e3.shedevr.org.ru/bonza.php
Interest: How the sim card is accessed via famicom?
9. KS-7030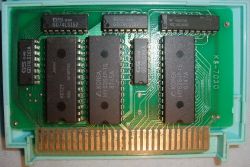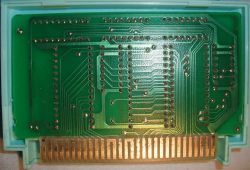 Source:
viewtopic.php?f=9&t=7912&start=450#p194067
Interest: Unknown Kaiser PCB