Reverse en + dump of pocket VT-xx based handheld famiclone (Karaoto Video Juego Interactivo)
I got this handheld battery-powered console, called "Karaoto Video Juego Interactivo" for analysis & dumping built-in games. It contains 200 games with menu: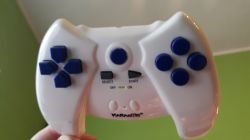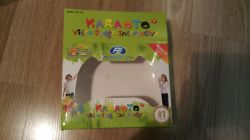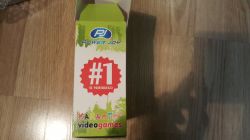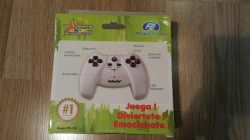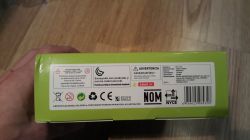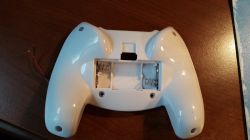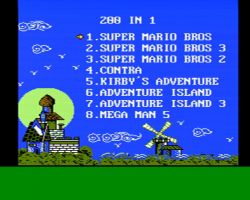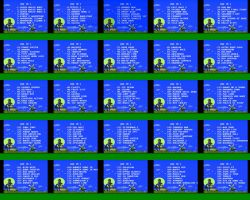 After selecting game from menu, it starts immediately, which means that the PRG and CHR data, stored in one memory are immdiatelly accessed by both CPU and PPU (in contrary to the big XXX-in-1 coolboy cartridges, where CHR data needs time to be copied from PRG to CHR-RAM chip).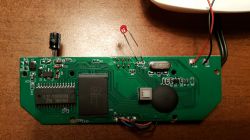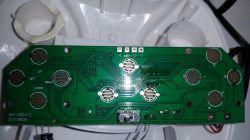 Reverse engineered schematic reveals that:
* there is 16 MB flash (ROM), 32 kB RAM,
* there is SOT89 (CE8301A?, marking E5) boost switching power supply which produces +5V, used to power RAM only
* 5V are lowered with two diodes in series to +3.6V, which powers ROM and blob
* despite that A23 is NC inside ROM, it is still wired to blob, so theoretically 32MB ROM can be placed instead,
* both ROM & RAM chip's address & data lines are shared (except RAM's A0, which is controlled by separate signal)
* ROM is wired in 16 bit data mode,
* its quite hard to say if the RAM is used as additional PRG-RAM or CHR-RAM, (or maybe both, depending on the game?)
* mysterious button underneath is just second on-off switch, which cuts power to everything except the power LED diode
* there are two 0R jumpers on blob pins to GND which suggest they can switch the crystal between 26MHz and 21MHz and video mode between PAL/NTSC (just guessing, I didn't test that).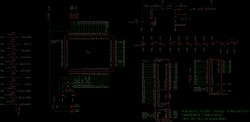 -
My next goal was to dump the ROM content. TL866 programmer does not support this memory directly, so I would need to make my own adapter, using TSOP56 socket. And I was worried that the flux residues from desoldered chip could block electric connection on some pins.

So I designed Atmega8 based reader just for sake of this single chip. V-USB library transfer rate is only around 6 kB/s, but I can leave the whole thing intact for an hour, while the TL866-based thing would need meanual interacftion to the higher address lines using swithes.
Because of insufficient amount of I/O pins in atmega8, I needed to use additional 74LVC574 latches (which also translate 5V into 3.3V) and 74LVC245 buffer for reading data bus.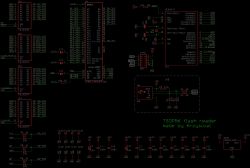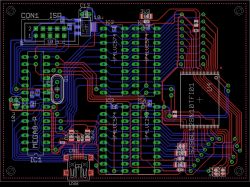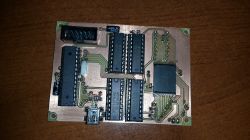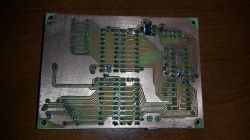 After soldering it and reading very first memory cells, I found that reads returns $FFs only, which made me headache for a quite lot of time, but later I checked that the first 456kB of memory content is indeed $FF.
-
Next I wrote an app that compares places in the readed flash content against PRG and CHR parts of known NES ROMs to reveal the layout of flash file. The goal was to find which parts corresponds to which games and possibly find unused/unknown/hidden places, that could be PRG and CHR of the menu. My algorithm in short counted the number of bytes that differ in flash content versus known ROM file.
The revealed layout of file is: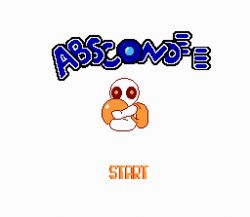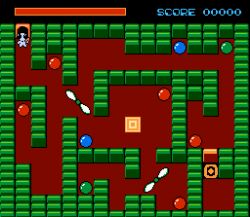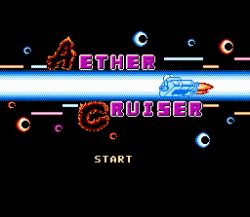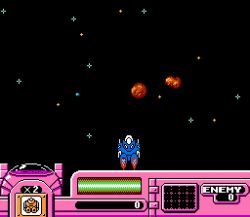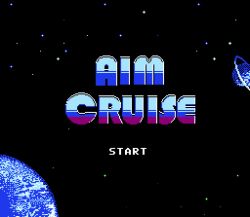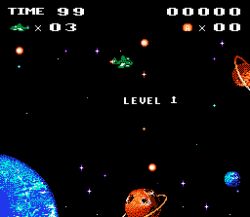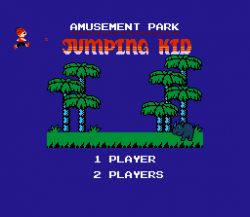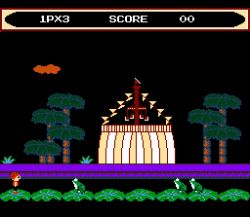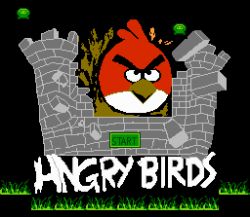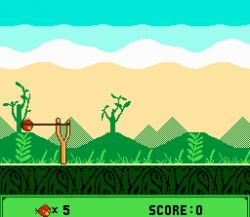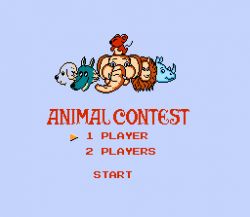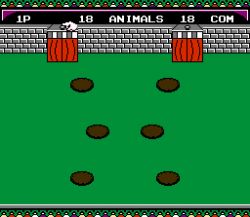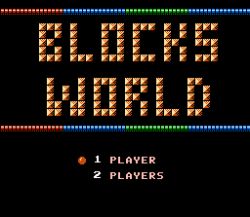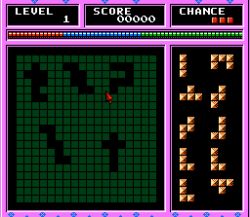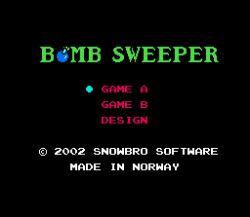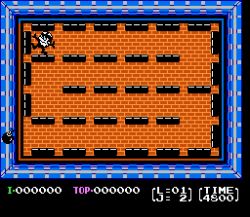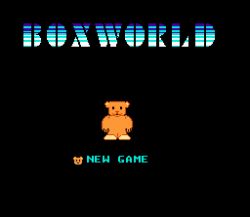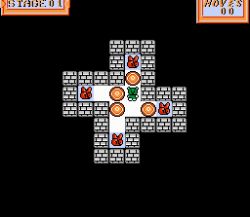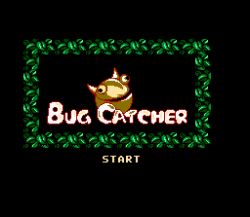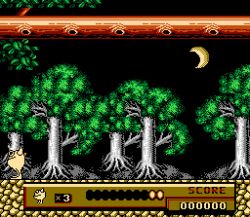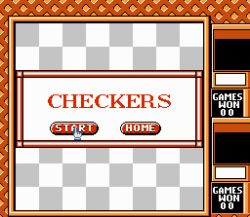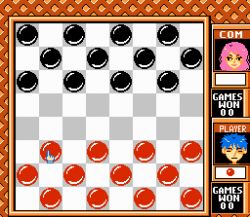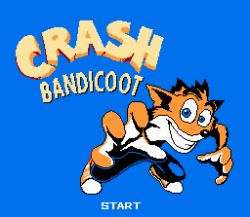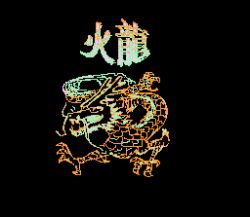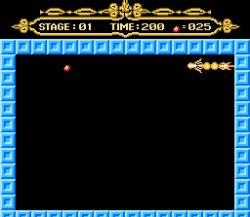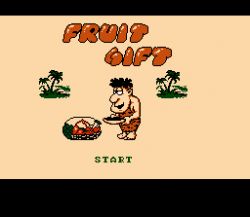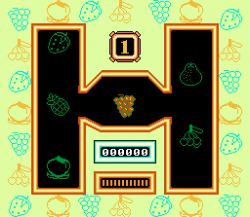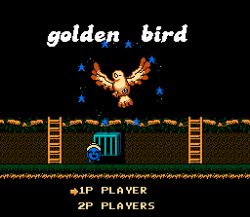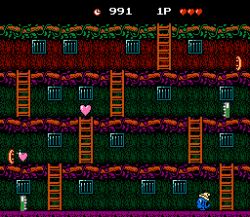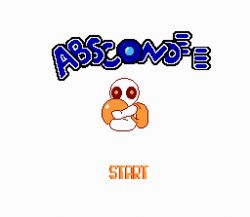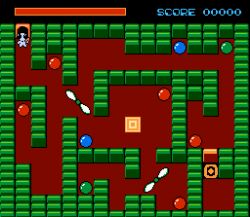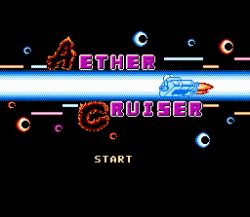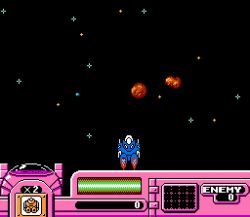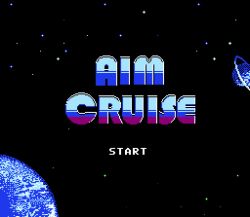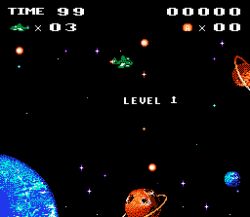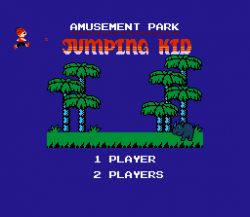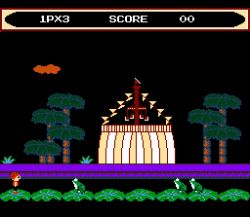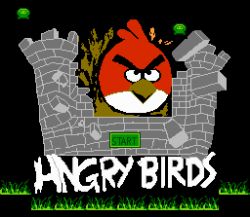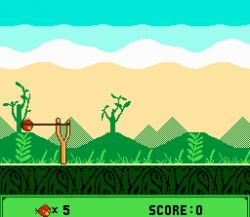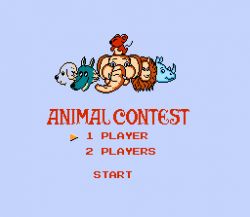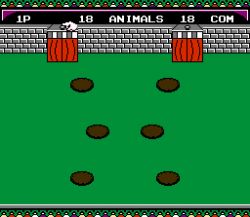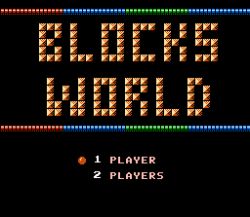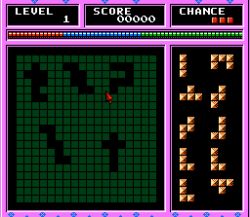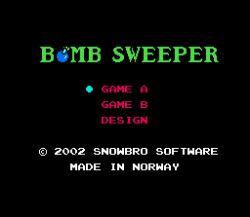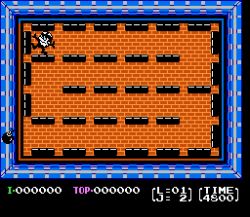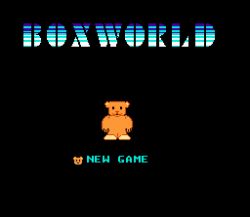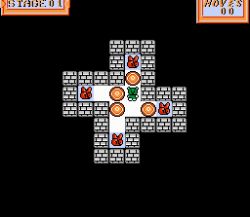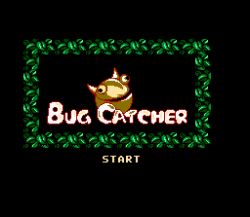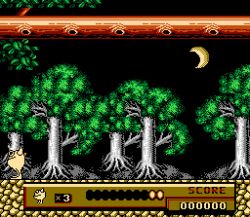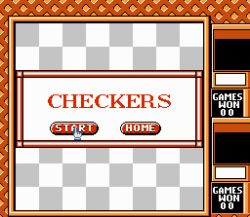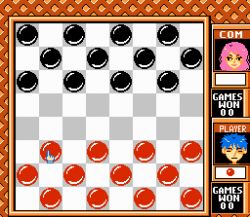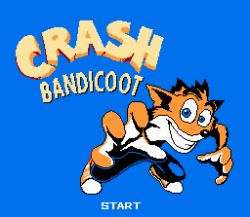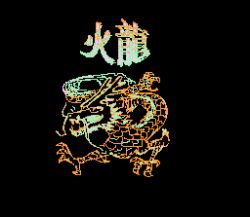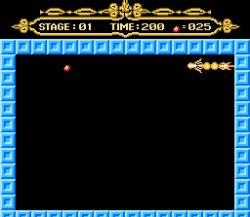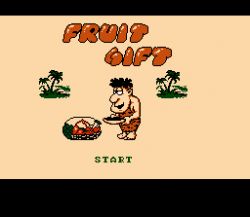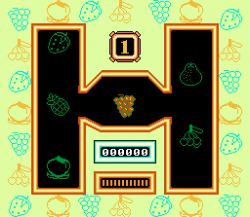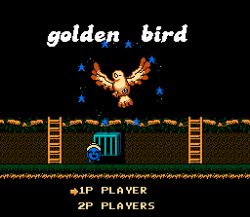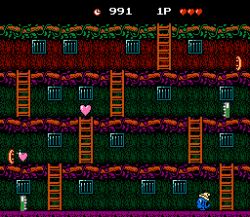 Despite the games, I found unused program, located at the end of flash, called "Main Device Test". Except testing joypad and video display, it plays sounds in all of the 5 audio channels one after another. That's what I wanted few days ago to test one of my broken Famiclones, that sounded weird.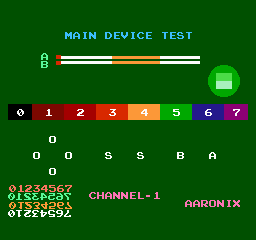 Quite interesting lcoations:
--
Looks like the unused CHR at d94000-d95fff is alternative CHR for Super Mario Bros, which changes the game into Pka Chu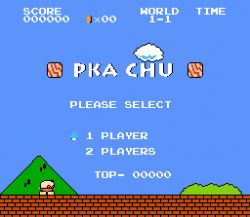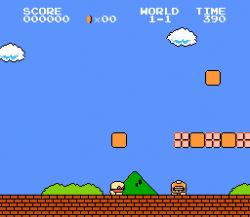 ---
At offsets 0x43b-0xcd2 in `unknown ata file` there are 200 * 11-byte data chunks, that correspond to the bank switch data for every game: