The whole story started when trying to make repro of City Fighter 4 (
mapper 266
)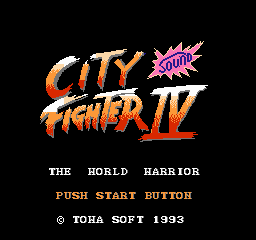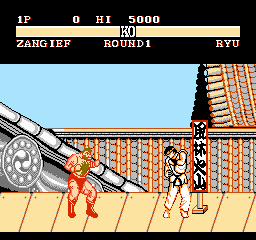 Thanks to wiki, I was able to get how the registers works. It does not say however how the DAC is realized so I made a resistor ladder: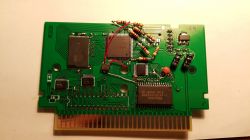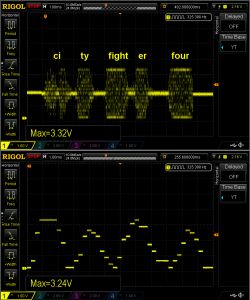 https://www.youtube.com/watch?v=Dcj0r5pjIVc
Then, somebody shown me how the original PCB looks like so I made a schematic: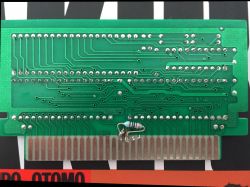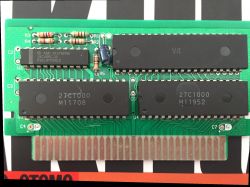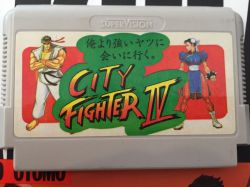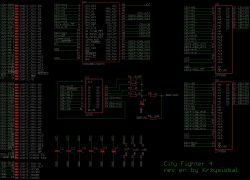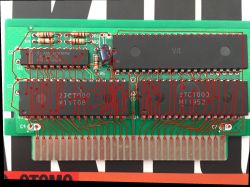 There are some interesting facts:
* PRG ROM D3 and D5 are reversed (copy protection?)
* The resistor ladder is different than mine.
* Wiki says about using pin /WR900C of VRC4 to decode $900C/$980C, which sounds logical, because together with VRC4's OR gate and CPU-A11 it would work indeed:
Code: Select all
CPU-A11 - |VRC4 OR A     VRC4 OR Y | - WR9800C
       +- |VRC4 OR B               |
       |  |                        |
       |  |                 /WR900C| -+
       |                              |
       +------------------------------+

but instead, PAL is used to perform the decoding and latch six bits (four for AUDIO DAC and two for PRG data)
* Despite using 32kB PRG banks (which would suggest that VRC4 is not involved in PRG banking at all), VRC4 drives PRG-A13 and PRG-A14. To make 32KB banks works as expected:
game should initialize:
* PRG REG0 at $8000 to 0
* PRG REG1 at $a000 to 1 (which is accessed at $c000 because of mixed CPU-A13 and CPU-A14)
and it does it!
Code: Select all
 01:FE96: A9 00     LDA #$00
 01:FE98: 8D 98 93  STA $9398 
 01:FE9B: 8D A0 86  STA $86A0 !
...
 01:FE9E: A9 01     LDA #$01
 01:FEA0: 8D 30 CD  STA $CD30 !

NewRisingSun - you made the wiki description of Mapper 266. Do you have different revision of this cartridge?