Moderators: B00daW, Moderators
Posts: 675
Joined: Sun Jun 12, 2011 12:06 pm
Location: Poland
Original kevtris' perallel port version:
http://kevtris.org/Projects/copynes/buyit.html
Somebody's parallel port version reproduction:
http://retro-system.com/copynes.htm
CopyNES USB: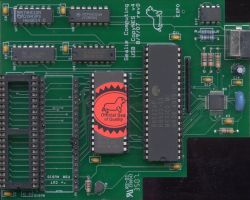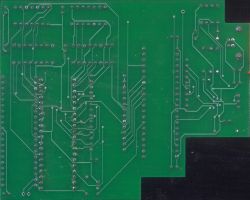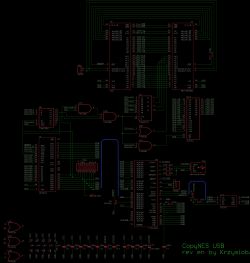 Last edited by
krzysiobal
on Sun Mar 01, 2020 1:21 pm, edited 1 time in total.
---
---
Posts: 675
Joined: Sun Jun 12, 2011 12:06 pm
Location: Poland
Pins that were used to control LCD now are used to communicate with FT chip. Other connections seem to be the same, except the reset circuit.
---