Thanks for responding, kevtris.
No, my TV doesn't show any on-screen messages.
I've waited for much longer than 30 seconds..
More like 30 minutes actually, but nothing happens.
Here's a pictures that shows the symbol on the middle of the screen: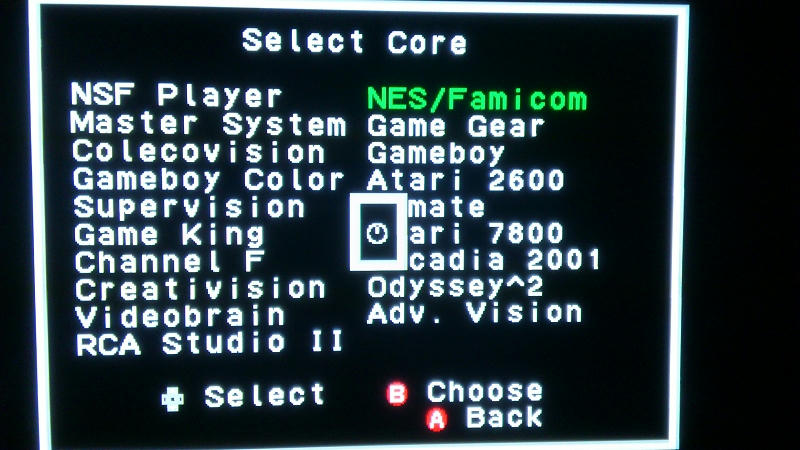 The first time I turned on the Nt mini, I had most of the NES library located in the NES folder, and it was sorted into subfolders for each letter in the alphabet.
When selecting the NES/Famicom core, everything froze, but without that symbol on the middle of the screen (seen in the screenshot).
So, I figured that the Nt Mini probably didn't support subfolders, or that there simply was too many ROMs present on the SD card.
Next, I deleted all the subfolders with the ROMs that I had added, then I placed one single ROM in the NES folder instead, just to see what would happen..
The same thing happens, but with the addition of that symbol appearing on the middle of the screen.
The screen is completely frozen, the "NES/Famicom" selection keeps on blinking, while the Nt mini's front LED only show a non-flashing white light.