I have just done some test using my IQ502, UM6561CF-2 based famiclone console (with 26.601712 MHz chip):
1. Replacing the crystal with 21.47727 MHz causes TV lose sync and slower sound, so the chip does NOT have region crystal audo detect frequency
2. Pin 18 is NOT cabaple of switching region between PAL/NTSC. It is some kind of input (with itnernal pull-up to 5V), but when you apply 0V on it, console automatically hangs up. When you look on the scope at the M2 line when pin 18 is at 5V (or not connected to anything):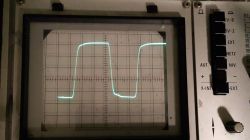 and when it is tied to 0V: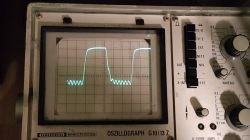 It seems to change the M2 appearance bit, but its further meaning is unknown.
3. Few weeks ago I had console also based on UM6561F-2 which had 21.47727 MHz crystal and was NTSC mode. Pin 18 was also not connected to anything, so probably the whole chip has the PAL/NTSC region set during the manufacturing process (and thats why some of them have UM6561BF / F / -1 / -2 markings)
So if you want to have PAL/NTSC switchable console, you need to obtain some glob-top clone with ability to add switch button.