But the small LCD, where most Zapper games work is the one on which Teppes' test program DOES NOT work properly even in Y direction.
On big 100 HZ CRT TV where it works in Y (but is delayed), no single Zapper game works.
I previously tested about 8 of my different zappers and they hardly work, but this one (that I got recently) works pretty good.
I examined its interior and there is nothing special, but the lens is placed very close to the diode and it's shape is: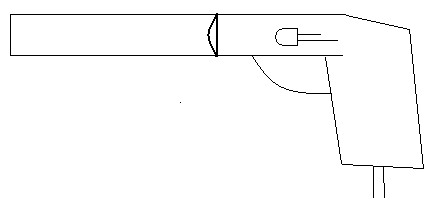 While for other zappers it is: