LJ65 was supposed to be my first published NES title until Tetris Holding started to crack down on non-Tetris products implementing the same game rules as Tetris. (I still think The Tetris Company's claims are
copyfraud
, but I don't have the assets to lawyer up right now.) Concentration Camp is largely a replacement for that; I'd bet similar games were actually played in the World War II era.
Quote:
How many puzzle games do you have in your cart collection?
You had to ask...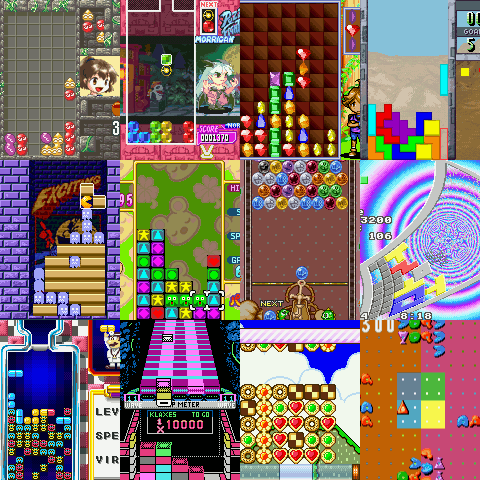 "What are Dance Dance Revolution and In The Groove doing in this pic?"
Music games like D+Pad Hero have been misclassified as puzzle games, though I think they're closer to racing games. And if you've played Amplitude for PS2 you'll understand why.
As for why I haven't been working on President, a full-time day job plus record low temperatures with snow plus no artist makes things like a side-scroller take longer. I think I ran out of steam on President in September. From then to October 31, I was physically training for a strange Halloween custom. Then during November, I kept the leaves from going astray, and after Thanksgiving, I started on Camp. This is in fact my third try at Camp, after attempts in 2000 and 2007 that fizzled.