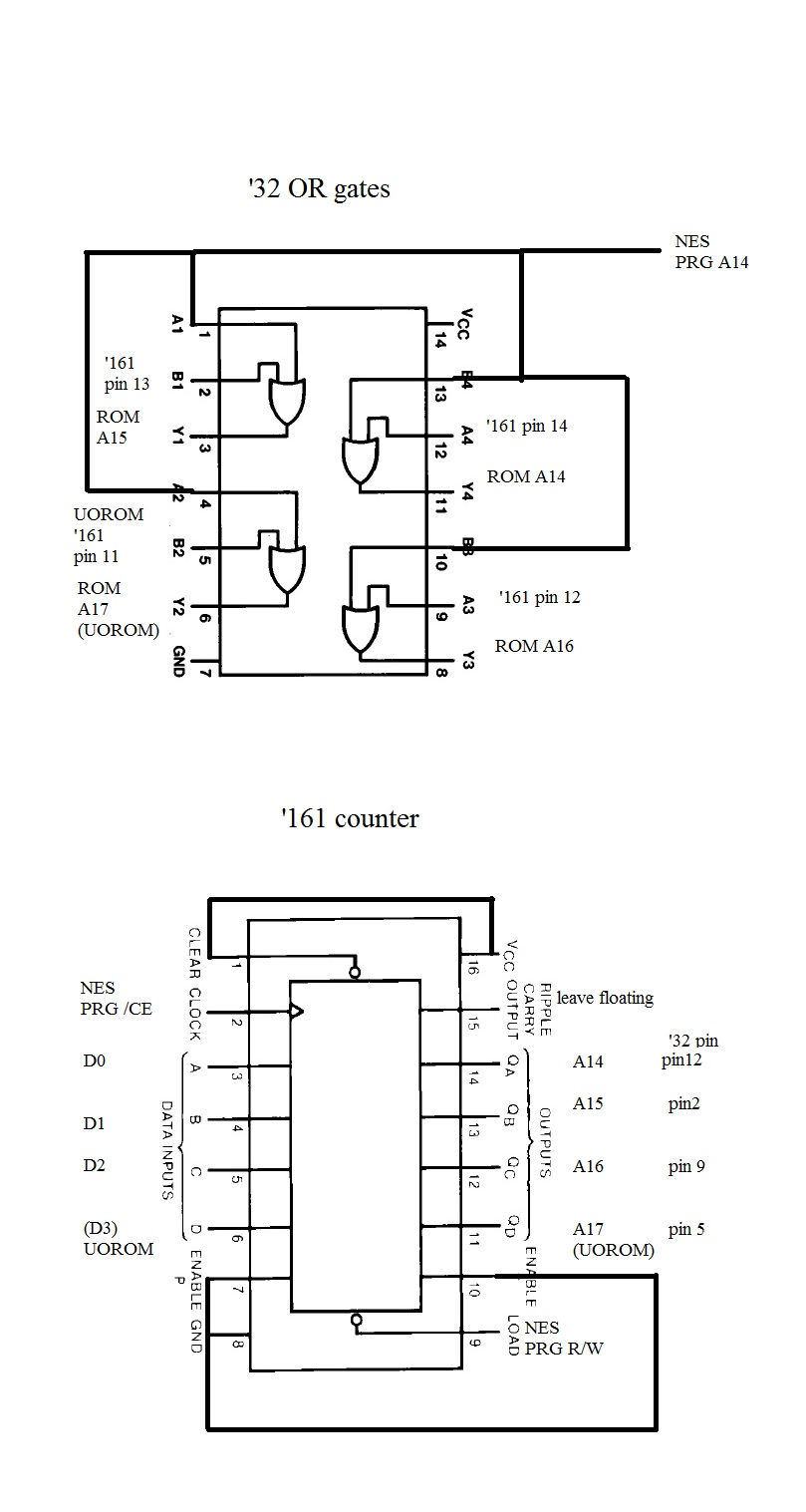 I didn't draw all the interconnecting lines in there because it gets messy quick. I'll throw them in if the labeling doesn't make sense to you.
Hopefully that helps. If you want UNROM instead of UOROM just ground all the UOROM input pins and leave the outputs floating.
Not sure about the extra transitor what's it connected to?
The mirroring is basically just connecting CIRAM A10 to CHR A10 or A11. If CIRAM A10 is shorted to A10 (H bridge soldered) it's Vertical mirroring. If CIRAM is shorted to A11 (V bridge soldered) it's Horizontal mirroring. The labeling is kinda backward to what you'd think. But basically close the V if you want horizontal and vice versa. Contra is Vertical mirroring so CIRAM A10 is shorted to CHR A10.