i just started working on an emulator a couple weeks ago, my first attempt at one other than a very simple apple 2 emu about a year ago. (could only use ROM, no disk support and only text mode)
i've gotten it to the point where it can start running just about any NES game i try in it, but none of them can ever seem to quite go in-game. there are minor graphics glitches here and there too.
one problem i'm having is that my scrolling routines seem to go backwards and for the life of me i can't get it fixed. for example, the original pacman. when you first turn it on, the title screen scrolls from below and moves upwards. my emulator always has it starting showing it all and it moves upwards off the screen on the top. i thought, okay lemme just add 240 to the pixel location. well it didn't change anything. i don't understand what it is.
here are a collection of screenshots showing what it gives on various ROMs.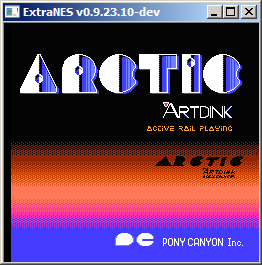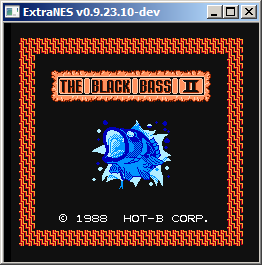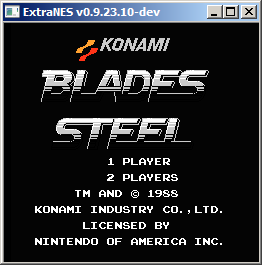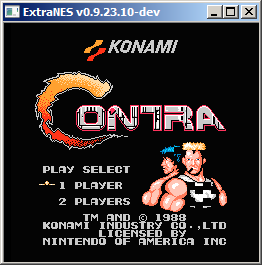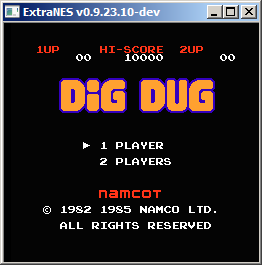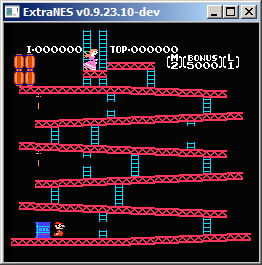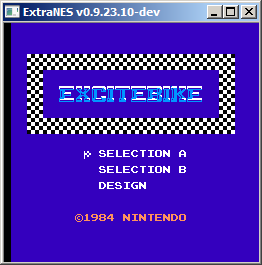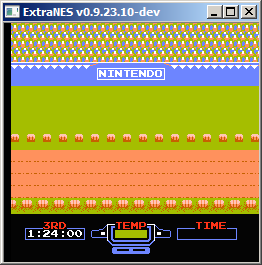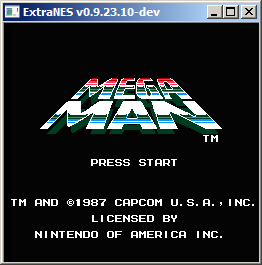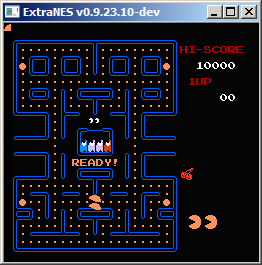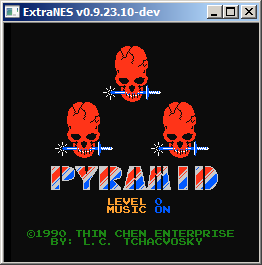 the pacman, excitebike, and donkey kong pics show where it stops running. thats as far as i can get in any game.
another problem i have is implementing mapper 1. i've been reading everything i can on it, and i'm not sure where i'm going wrong. so as of now, it only works with mapper 0 and mapper 2 roms.
here's a RAR with the compiled win32 exe, along with the source code. it's written for the FreeBASIC compiler. (which can also make DOS and Linux binaries)
http://rubbermallet.org/extranes-0.9.23.10-dev.rar
i appreciate any help! (and i know it doesn't flip sprites, i just haven't added the code yet. that's why pacman looks goofy.) and fwiw, megaman 1 looks flawless graphically, but when i press start and go to the stage select screen, it stays for about half a second then reboots to the title screen again.