Hi byuu!
byuu wrote:
If you have the ability to produce hardware of that caliber, is there no chance you can make a 21fx board using defparam's open source schematics / gerber files / etc?

It look very awesome. Sorry I don't have any experience to make device like this...
Is there anybody who sell this device?
Hi sanni and skaman!
Since I didn't have any display nor SD card module to store ROM data, developed USB Serial GUI for Nintendo Cart Reader V9.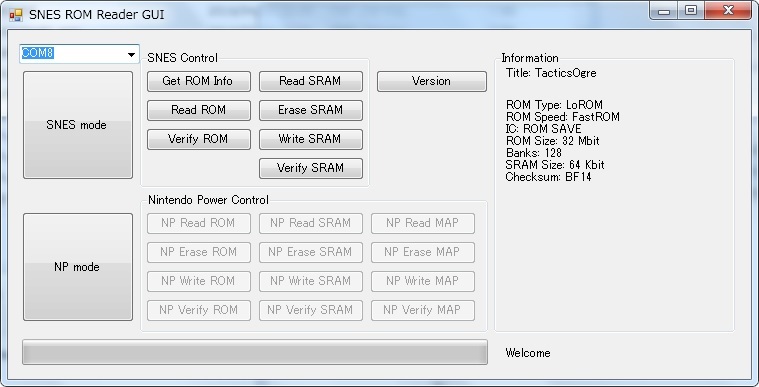 Here is binary and source code:
update July 7th 2016
http://www.speedyshare.com/6Dv6D/Nintendo-Cart-Reader-V9-GUI-Rev1.5-Latest.rar
I also modified some of the codes such as HiROM SRAM read address.
Thanks,
Tamanegi