^Watch the trailer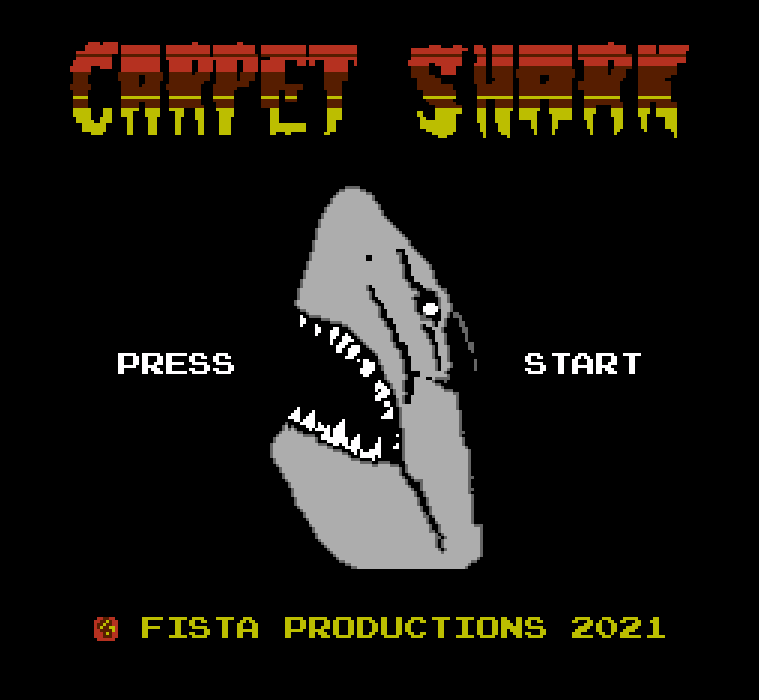 Carpet Shark
. Released January 25, 2021. Based on the 2013 Fista Productions short film.
"A shark's soul is trapped inside an 8x10 area rug. It's General Major Cadaver Scab's duty to keep the shark tame. Can he? CAN ANYONE?"
Play as the Carpet Shark. Eat as many victims as you can before the timer and your health run out. After each level, fight one of the 4 bosses (our characters from the movie). Try to eat the bosses weapons to fire back at them. Can you beat all 4 levels?
Learn more about Carpet Shark, it's cheat codes, and story at it's itch.io page:
https://5kids2feed.itch.io/carpet-shark ... roductions
*Uses mapper 30. An emulator like mesen or fceux is required.