I become owner of quite weird but compact famiclone console: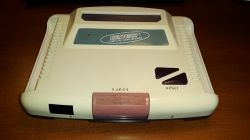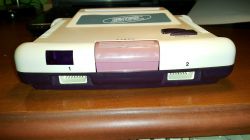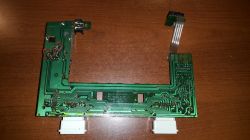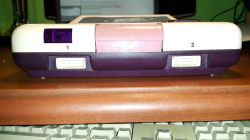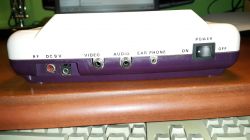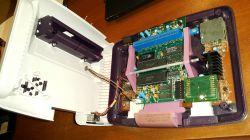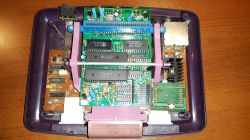 The mainboard contains just ordinary set of chips (UA6527+UA6538+2x74368 + 74373 + 74139).
The add-on board with pad sockets is equipped with IRDA receiver (I've never heard of any consoles with infrared pads before) and some chips (7408, 4094, UA6581). Here is schematics of that board: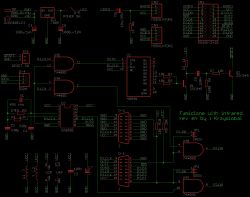 If we consider standard 15-pin pinout for most famiclones (1=GND, 8=DATA, 9=CLK, 12=STROBE, 15=+5V), then:
* Socket marked as "1" is de-facto ready for PAD2 (with the exception that P2.D0 is ANDed with some signal from mysterious UA6581)
* Socket marked as "2" is non-functional
But when assuming that: 1=GND, 2=DATA, 12=STROBE, 14=CLK, 15=+5V) then this custom pinout might agree that 1=PAD1, 2=PAD2.
There are two jumper-wires (not soldered) which probably should be soldered when no irda & extra chips were soldered in.
What's the IRDA protocol & how UM6581 works is still not known. Some other famiclone's pads (IQ502) were equipped with UM6582.
Also, 4094 can reset console (and it does it quite often as sometimes this famiclone spuriously resets).