After SMB2J and SMB3, I think that Gryzor might be next game that has many bootleg versions.
After the first version (that photos can be found somewhere on this forum):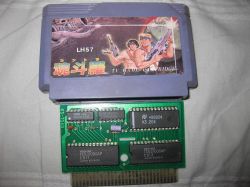 I got photos of second version (unfortunatelly this cartridge is not in my possesion, but
I can buy it so if the dump is not available, so let me know and I will get it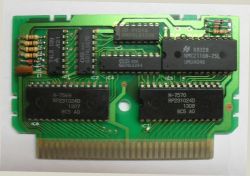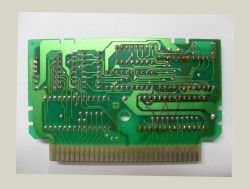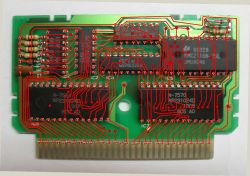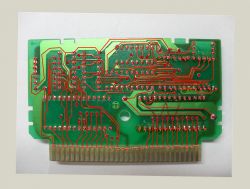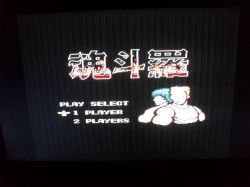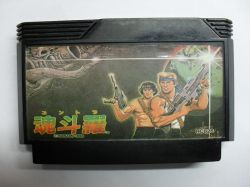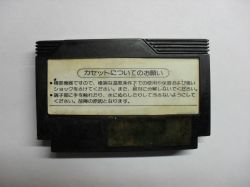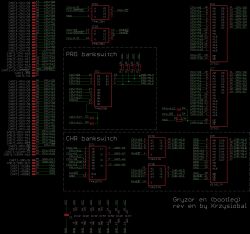 What is extremelly weird is that they used 2kB RAM (6116) + buffer (74244) + mux (74157) to make eight 7-bit wide CHR registers.
Mirroring is probably hardwired to V and CHR-ROM's A0 and A3 are inverted.
Code: Select all
Bus-conflicts: no
Mirroring: V

PRG: 128 kB ROM
 $8000   $a000   $c000   $e000
+-------+-------+-------+-------+
| $8000 | $a000 | $c000 | {-1}  | mask: $e010
+-------+-------+-------+-------+

CHR: 128 kB ROM
  $0000   $0400   $0800   $0c00   $1000   $1400   $1800   $1c00
+-------+-------+-------+-------+-------+-------+-------+-------+
| $8010 | $8011 | $8012 | $8013 | $8014 | $8015 | $8016 | $8017 | mask: $801f
+-------+-------+-------+-------+-------+-------+-------+-------+