A friend send me a few UA6528 chips (NTSC PPU), bought from aliexpress. All of them looks like brand new (no sign of soldering on legs, no scratches, even the legs are sticking out with the original angle from package). I wonder where did they get it from - as far as I remember, they are quite rare (in contrary to Dendy's PPU), and even if they appear in some consoles, they are soldered, not put in sockets. And if they were in sockets, the legs would have to be bent a little.
What a shame that every on them is broken. But they works, just the damage is quite interesing and different in every one of them. If the owner of console put invalid power supply, they would be deadly broken. Maybe some uncuccesful prototypes?
1 - invalid display of background, sprites displayed but with artifacts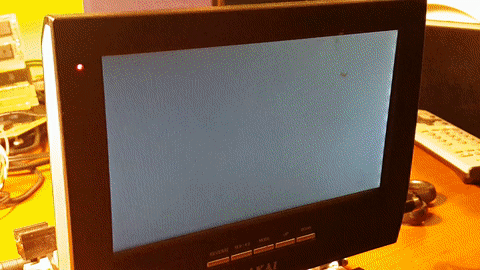 2 - sprites displayed with 2 vertical copies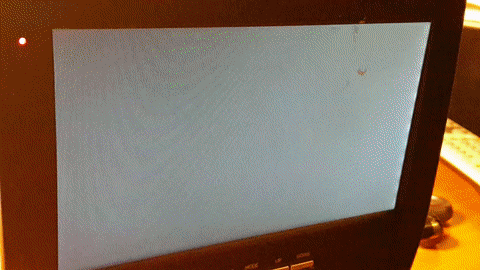 3 - invalid display of sprites & backgrounds,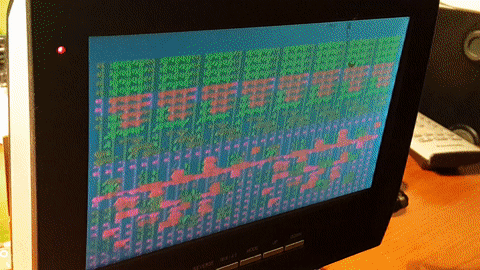 4 - colors are a litle oversaturated (tend to be more yellowish). Background on the start should be black, it is yellow. Permanently set red emphasion bit?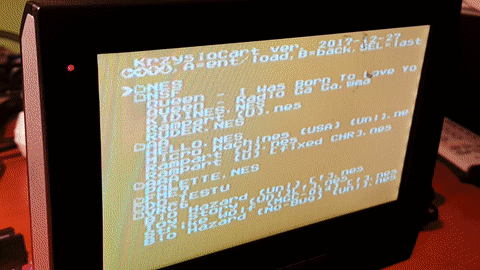 5 - corruption of backgroundn after few second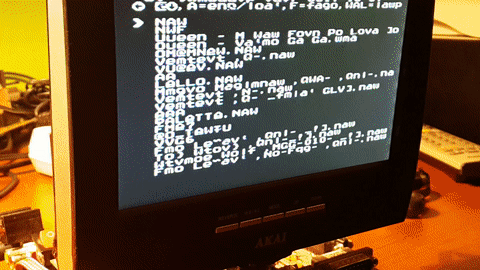 6 - artifact, weird checkboard pattern on some colors (like saturation)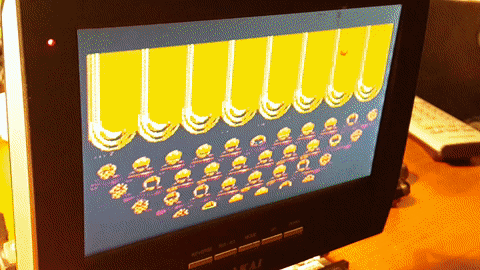 7 - totally messed colors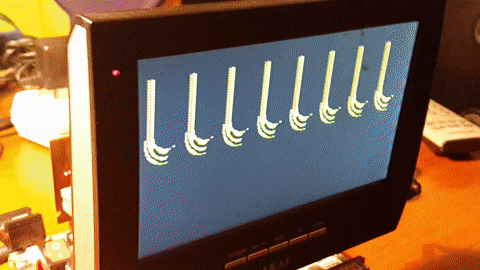 8 - doesn't display background, only sprites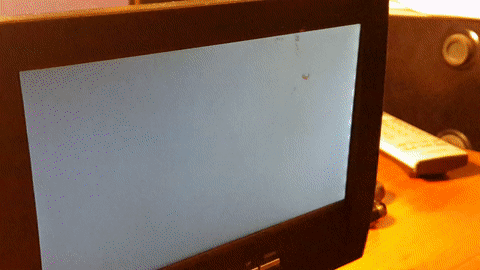 9 - messed graphics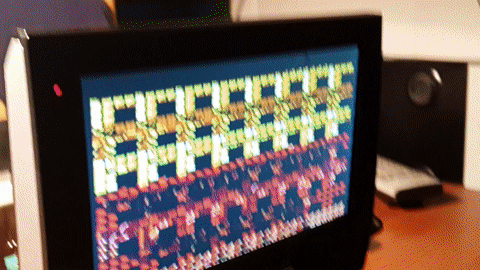 He included also two CPUs, also broken in different way.
1. First one is UA6527P. Notice the weird small font on the package. The sound is weird (sometimes have slowdowns), or the music out of the sudden stops and another song from game is played (!)
After looking at the scope on M2, it has enourmous jiter and is not even close to the 1.7734475 MHz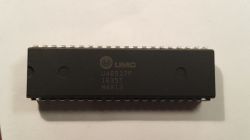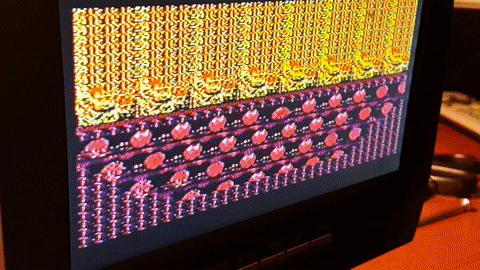 2. The second one is UA6527. Similar symptoms (shaking video, weird sound pitch). M2 is shaking too.
Hope the coronavirus not attacked those poor chips from inside.