In CRT TV all happens much easier. Who of you really know, how works vertical deflection system?
1. It's all start from sawtooth generator. It consist of capacitor, constant current generator (for capacitor charge) and capacitor discharge switch. Current generator guarantees linear charging of capacitor. All you need is use switch before the capacitor get full charge. Obviously switch used every VLBank.
2. Result of sawtooth generator feeds to amplifier, that drives vertical deflection coils. Nothing special, except very high requirements to linearity of amplifier. That's all.
3. TV standard describes different length of even and odd subframes by one scanline. So, VBlank period is a bit different between each other. Now, read back chapter 1: capacitor are same, charging current are stable, so in shorter subframe capacitor get a bit less charge, that cause less voltage on it. Amplifier works only with AC, that cause signal shift output signal relatively zero. This shift is interlace. Notice that if even subframe different by 2 scanlines, that cause only redraw almost all odd scanlines, except one on top and one on bottom. That's why must different be only by one scanline.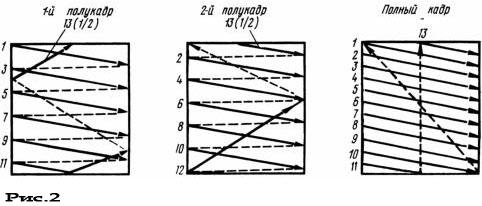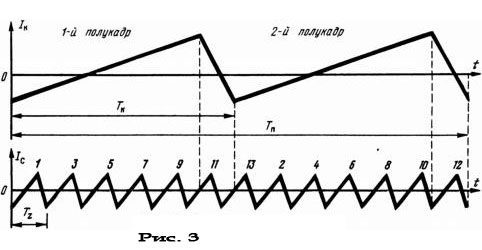 Ofcourse this cause jitter of vertical deflection frequency, but average frequency are stable. Thus, there are no "odd/even flag", and DSP are simple count scanlines between vertical sync. And I remind you my previous words: NES PPU generate every frame with constant scanline count. Is that clear? If you don't believe, you always can read TV standart drafts or even look at oscilloscope at broadcast signal.