Right, so, after Floofy Sheepie sort of fell over and things, I've begun work on this lil game based on the awesome Flapadiddle game by Jayenkai of aGameaWeek fame
So far I've got procedurally generated levels, obstacles the player character and some other bits working.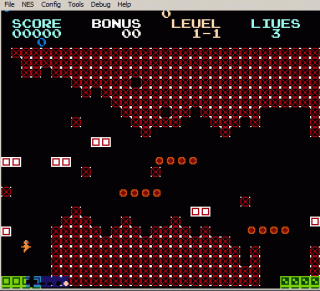 Here's the title screen it it's current state also.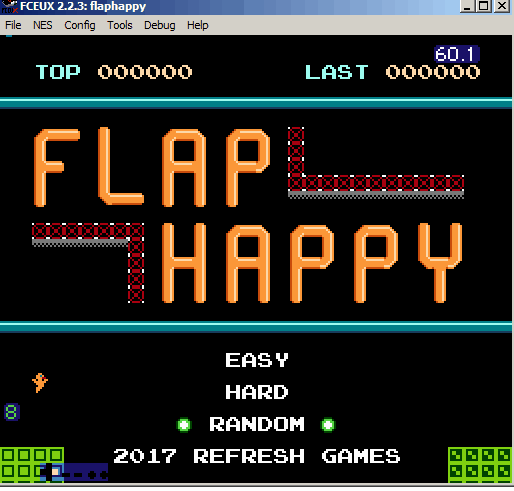 I'm planning on adding different worlds with different obstacles, methods of level generation, varying gravity and a 2 player vs mode, (maybe a set adventure quest.. I dunno).
All the levels are procedurally generated and based of set seeds so there's good scope for this to be accomplished inside a 32kb nROM cartridge I reckon. So far the games code is at 4kb and the basics are almost all in place.
I'm hoping to set aside around 8kb for music and sound effect data, is that enough for a few minutes of music in general?