After a long hiatus, I spent some time with my emulator this weekend. In addition to fixing some nagging bugs, I've completely modularized the emulator so that multiple instances can run at the same time. This change has allowed me to start revamping the user interface.
It's not a lot, but here's what I've done so far. On the title screen, the user is presented with a live view of each game. These are all running in real time. The user is able to scroll through the list to the game they want to play and then select it using their keyboard/joystick/whatever.
Here's a shot of the title screen. Hard to see in the screen shot, but the selected game has a brighter border around it. The unselected games are about 50% darker to help the selected game stand out.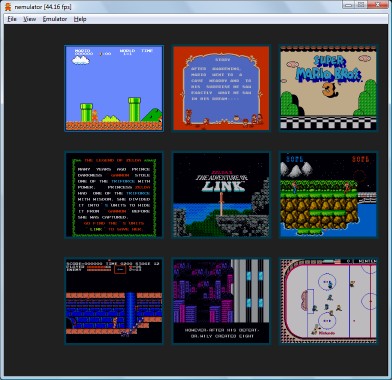 When a game is selected, it is scaled to fill the entire screen. The unselected games are paused.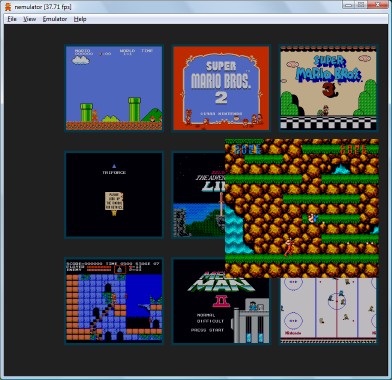 So, there's still a ton to do, but figured I'd post a couple of screen shots. I welcome any opinions/suggestions/etc. you might have (my wife isn't nearly as interested as you might be
).
James